ISIS member confess of participating in Sinjar massacre: We killed young men, old people,children and took Yezidi women as captives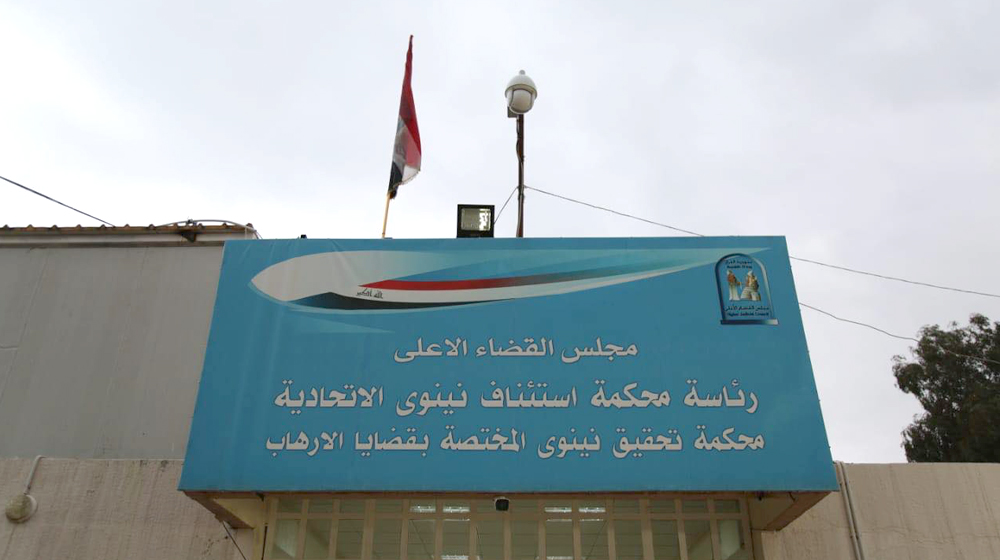 2019-10-20T11:00:03+00:00
Shafaq News / "Abu Suraka" serial killer in ISIS was arrested by intelligence efforts and under the direct supervision of the investigative judge in Nineveh competent in terrorism cases.
He worked at ISIS contacts and participated in the genocide of the Yazidis with a large armed terrorist group after he and his group entered   al-Qahtaniya compound, killing women, men and children and then captivating young Yezidi women.
In turn, Nineveh Investigation Court confirmed his statements in accordance with the provisions of Article 4 of the Anti-Terrorism Act of 2005, which he confessed before the competent judge for all terrorist and criminal operations in which he participated.
The defendant (A.A.H) says that "he was born in 1989 of Iraqi parents , working in different jobs and lived in Nineveh province / Qayyarah Jadaa fifth camp and formerly lived in al-Muhallabiya district in al-Mukhtari village," pointing out that " he did not leave the area where he lived during a period of the presence of ISIS gangs ; on 2/7/2014 he went on his own to join them because he believes in their ideas to one of their hosts in al-Jazerra area affiliated to al-Hather district and echoed allegiance to one of the terrorists called (Abu Anmar) then entered the so-called legitimacy and military course in al-Jazerra area for training on Kalashnikov weapon for 15 days in addition to training on using launchers for twenty days. "
He added that "the course included giving religious lectures and religious takfiri lessons for ISIS terrorist organization, while he was transferred after completing the course to Soldiers Office in the Tigris State and was delivered Kalashnikov weapon with four stores full of equipment with a quiver also wearing military uniform of ISIS was nicknamed (Abu Suraka) and received the task of sending and receiving communications on the radio (hockey toki) in al- Qayyarah district.
He said, "Abu Suraka" then came to move with his group of fifteen ISIS elements to fight in Sinjar district with other groups to start the night attack at three a.m. on Qahtaniya compound, which is inhabited by Yazidis and the number of participants in the attack by the organization of all battalions were about two hundred ISIS elements.
"We were carrying a variety of weapons to enter the compound at dawn without fighting. After the siege of the compound, young Yezidi women were captured and taken as captives. Young men, old men and women were killed, and children over the age of three years and above were killed. Yazidis were arrested on the street. "
He says that "children under the age of three were left outdoors without food or drink while their mothers were taken as captives to die of hunger and thirst and this was issued by his battalion, while the women were distributed to the members of the organization to be raped inside the residential houses in al-Qahtaniyah compound. "
He pointed out that he was withdrawn to fight in Baiji district and participated in the battle of March 2015 as he added that at " the attack began at one a.m. on security forces in Baiji district as he used heavy, medium and light weapons and Kalashnikov launched with his group towards the security forces as the battle was so fierce so we withdrew to one of ISIS hosts in Baiji district then we withdrew to Qayyarah sector and clashes occurred in it.
He added in his confession transcript that he withdrew to Hammam al-Alil then to the Al-Jazerra district. After the withdrawal and the break of our forces, he left his weapon in Jazerra al-Hather area then fled and disappeared for a while so he left to Al-Jada'a camp until his arrest after intelligence efforts.