After a bloody night, demonstrators stationed at a second bridge in central Baghdad and protests continue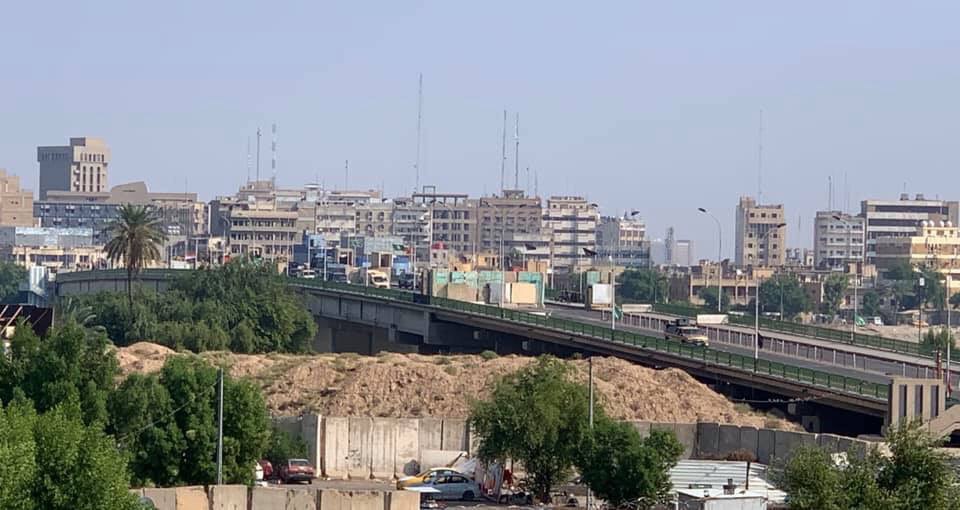 2019-10-31T11:38:40+00:00
Shafaq News/ Dozens of demonstrators were stationed on Thursday at one side of "Al-Senak" bridge in central Baghdad after a bloody night as they crossed into the other bank and headed to the fortified Green Zone.
Shafaq News correspondent said that the demonstrators were stationed today at the first line, which was crossed last night in Al-Senak Bridge with the continued firing of smoke and sound bombs intermittently and cases of suffocation were treated at the same moment.
He added that the protesters were also stationed at the first line in al-Jumhuriya Bridge near the demonstration center Tahrir Square, but there are no bombs at the moment.
The source and eyewitnesses said that the demonstrators tried more than once on Wednesday night to cross the bridge but the troops present there fired tear gas grenades towards them.
At least one protester, Karar Jamil al-Okaili was killed and dozens wounded, the source and witnesses said.
Alaqeel tribe called Karrar was killed , saying he was killed while trying to cross the bridge.
The demonstrators said that the security authorities in the capital Baghdad tried to enforce the curfew by blocking the entrances and exits of neighborhoods and areas, which led to a significant traffic momentum.
The Office of the Iraqi High Commission for Human Rights has announced that clashes that took place from 25-30 of October resulted in the death of (100) people and injuring (5500) demonstrators and security forces , on the other hand (399) were arrested and (343) of them released while damage to 98 Building of public and private property took place.