Abdul Mahdi meets Al-Halbousi and senior leaders to discuss security and order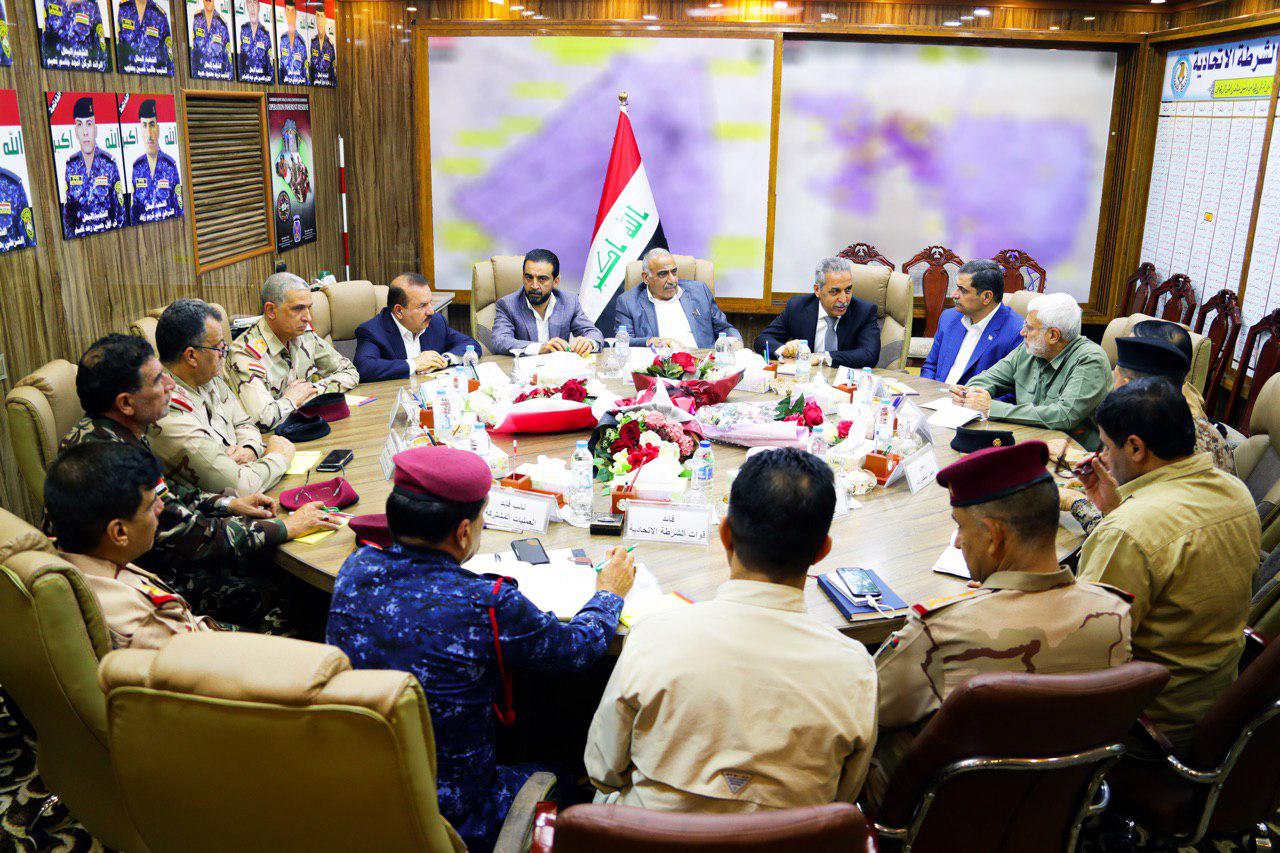 2019-11-05T10:29:30+00:00
Shafaq News/ Prime Minister and Commander-in-Chief of the Armed Forces ,Adel Abdul-Mahdi held a meeting last night to discuss developments in the situation and necessary procedures to maintain security and order.
According to a statement issued by the Office of Abdul-Mahdi, the meeting was attended by the President of the Supreme Judicial Council, Faiq Zaidan, the Speaker of the Parliament, Mohammed al-Halbousi, the Ministers of Defense and Interior and a number of security leaders.
During the meeting, both sides affirmed supporting the judicial and legislative authorities to the efforts of the government and security agencies to impose security and stability throughout the country, protect demonstrators, private and public property and economic facilities, and ensure the regularity of work and smooth movement of citizens.