US-led coalition praises Peshmerga sacrifices and sets a deadline for its missions in Iraq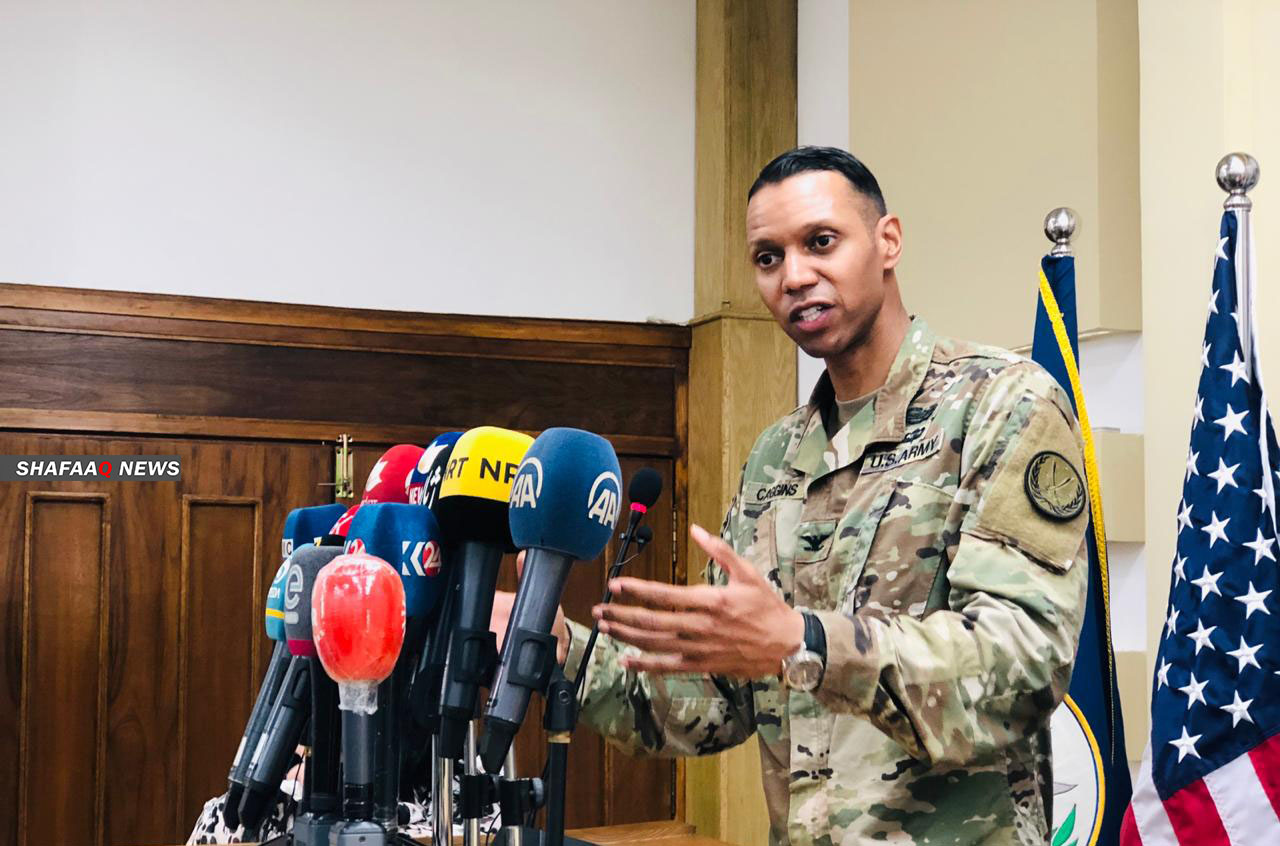 2020-07-31T11:12:18+00:00
Shafaq News / The command of the International Coalition Forces revealed, on Friday, that the presence of its forces in Iraq is at the request of the Iraqi government, praising the sacrifices of Peshmerga forces in the war against ISIS
The coalition, which is led by the United States, is made up of 61 countries that provide advice and training to Iraqi forces, as well as military air support in the war against ISIS since 2014.
The coalition forces have withdrawn from 6 military bases in Iraq since the beginning of this year. It says this is a part of the relocation and withdrawal from the bases of a small number of soldiers.
"
The presence of our forces was at the request of the Iraqi government, and we will continue to fight ISIS until they are finally eliminated", Colonel Myles Caggins, a spokesman for the coalition forces in Iraq, said, in a news conference held in Al-Sulaymaniyah.
He praised, "the sacrifices of Peshmerga forces in the fight against ISIS", noting, "we must also respect the martyrs of Iraq and the martyrs of the Democratic Forces of Syria. We must not forget that there are people who are on the front line to defend their homeland and fight ISIS and the forces of darkness and terrorism".
The had confirmed, last week, that Baghdad still needs support in its war against the organization, which had recently begun operating in several areas of the country.
"The Iraqis still need our support in planning, intelligence and Air Force", Kenneth Ekman, deputy commander of the Joint Task Force in Iraq, said in a news conference in Baghdad.
Ekman added that the international coalition continues to advise Iraqi forces and launch accurate airstrikes against ISIS positions in the country.