UNICEF: More than 10 million children cannot properly access health services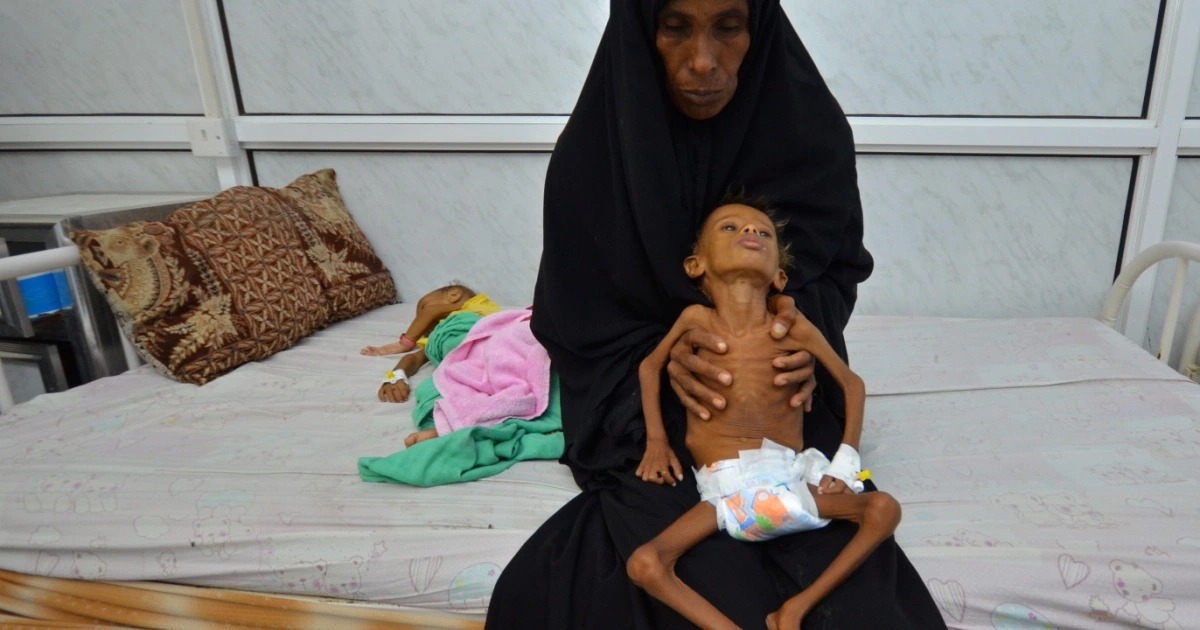 2021-08-23T19:28:30.000000Z
Shafaq News/ The UNICEF Executive Director Henrietta Fore announced on Monday at the 8840th meeting of the UN Security Council that one child dies every 10 minutes in Yemen.
"More than six years ago, adults started a war in Yemen. They did so despite knowing the terrible toll that violent conflict exacts on children." Fore said in her remarks on the situation in Yemen.
"The war in Yemen, now in its seventh year, has created the largest humanitarian crisis in the world – one made worse by the public health and socioeconomic consequences of the COVID-19 pandemic."
" Each day, the violence and destruction wreak havoc on the lives of children and their families. This year has seen growing displacement, with 1.6 million children now internally displaced because of the violence – particularly around Hudaydah and Marib." She added.
The Executive Director confirms that "Basic services like healthcare, sanitation and education – all of which are vital for the humanitarian response – are incredibly fragile and on the brink of total collapse."
"Widespread lack of access to safe and sufficient water is of the utmost concern. Those who are internally displaced are particularly vulnerable to ongoing water cuts taking place across front lines." She said.
"Meanwhile Yemen's economy is in frighteningly poor condition. GDP has dropped by 40 per cent since 2015, causing jobs to disappear and family incomes to plummet. About one quarter of the population – including many doctors, teachers and sanitation workers – rely on civil servant salaries which are paid erratically if at all. There is food in Yemen, but those who cannot afford it are at risk of starvation. "
presenting her data, Fore showed, "Today in Yemen, almost 21 million people, including 11.3 million children, need humanitarian assistance to survive. 2.3 million children are acutely malnourished and nearly 400,000 children under five suffering from severe acute malnutrition are at imminent risk of death. More than 10 million children and close to 5 million women cannot properly access health services."
"In Yemen, one child dies every 10 minutes from preventable causes, including malnutrition and vaccine-preventable diseases."
"Children's education in Yemen has also been gravely impacted by the war. Two million children are out of school and one in six schools can no longer be used. Two-thirds of teachers – over 170,000 teachers in total – have not received a regular salary for more than four years because of the conflict and geopolitical divides. This puts around four million additional children at risk of disrupted education or dropping out as unpaid teachers quit teaching to find other ways of providing for their families." She said.
"Children who do not finish their education are trapped in a self-perpetuating cycle of poverty. If out-of-school children or those who have dropped out recently are not properly supported, they may never return to school." She added.
"Being a child in Yemen means watching your parents struggle to provide enough food for your family to eat, without which you could starve. It means that if you are fortunate enough to have a school to go to, you could be killed by a bullet, an explosion or by stepping on a mine walking along the road to get there. "
"We are doing everything we can to help children get through this ordeal. Shoulder-to-shoulder with our partners, we are providing access to clean water and sanitation, along with health, nutrition, protection and education services." Fore remarked.
"These efforts include delivering vaccines and supporting primary healthcare centres and hospitals to remain operational. We're responding to COVID-19 and we're providing emergency cash transfers to 1.5 million households every quarter — benefitting around 9 million people."
"Across the country, UNICEF is supporting the treatment of acute malnutrition in over 4,000 primary health care facilities and 100 therapeutic feeding centres. We are working to rehabilitate schools and have provided financial support and supplies so that secondary school students can sit for national exams.
"But none of this is enough given the scale of the humanitarian needs amidst the ongoing violence."
"All parties bear responsibility for killing and maiming children and all parties have regularly failed to take the necessary precautions to protect civilians. This must end.
"COVID-19 has further complicated the already dire humanitarian situation. The health system is hanging by a thread. So is the economy. Vaccination campaigns across the country must be urgently expanded, especially with the emergence of highly transmissible COVID-19 variants." The United Nations Official said.
"Ultimately, children in Yemen need a comprehensive and lasting peace. Parties to the conflict must work to reach a negotiated political solution, prioritizing and upholding the rights of children. Only then will children be able put this nightmare behind them and turn hopefully toward their dreams for the future." She concluded.