Turkey will boost Iraq's share of common water, Erdogan says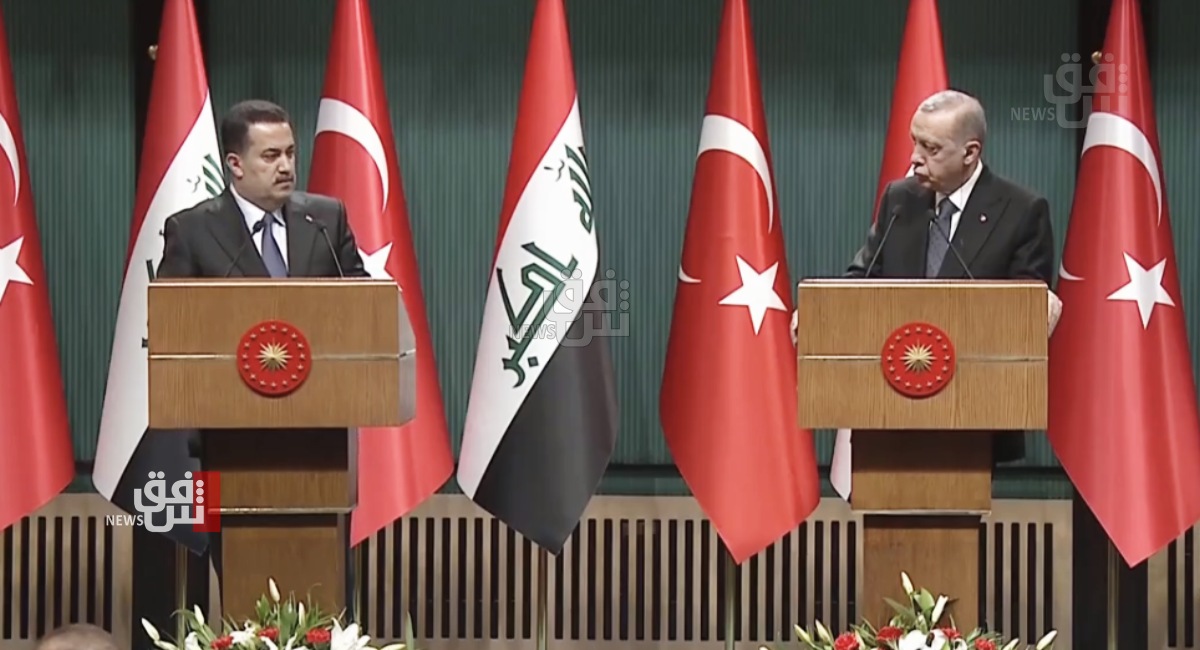 2023-03-21T16:52:34.000000Z
Shafaq News/ President Recep Tayyip Erdogan on Tuesday said that Turkey would increase Iraq's share of the common water for a month.
Erdogan made the announcement at a press conference in Ankara with Iraqi Prime Minister Mohammad Shia al-Sudani earlier today.
Erdogan said that despite the differences between the two neighbors, Turkey is a "true friend" and "defender of Iraq".
"We both know the pain of terrorism. We discussed our war against terrorist organizations like the PKK, ISIS, and Gulenist organizations," Erdogan said, "We expect Iraq to recognize the PKK as a terrorist organization."
Regarding the water file, Erdogan said, "This is not a conflict but a cooperation that serves both sides, and we know the water shortage that Iraq is suffering from. But we are also facing drought due to climate change, and we have decided to increase the water releases towards the Tigris River for a month."
For his part, al-Sudani said, "We had fruitful and serious talks, focusing on enhancing relations between the two countries in all areas, especially the economic field. We have laid the foundation for strengthening cooperation with our brothers and neighbors."
He added that they discussed the development road project and the dry canal, saying, "it is not intended to serve Iraq and Turkey alone, but the region and the world, by connecting the East with the West as a global corridor for transporting goods and energy."
"This project has been the subject of continuous discussion between Iraq and Turkey. So today, we invite our brothers in the region to hold a meeting in Baghdad to discuss the stages of implementing this vital project. Iraq has enormous gas resources, and it is possible to export it within years," he added.
"We also agreed to grant the Iraqi ambassador in Ankara the authority to issue visas directly to Turkish businessmen and investors. I also thank President Erdogan for increasing the water releases to Iraq. We also confirm that Iraq will not allow the use of its territories to attack Turkey," he concluded.