Turkey's President: Operation Claw Lock was launched under the international laws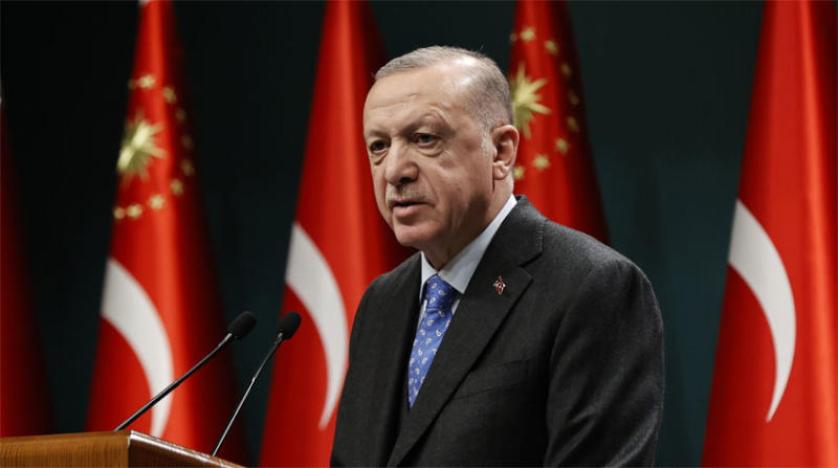 2022-04-26T07:24:50+00:00
Shafaq News/ On Tuesday, Turkish President Recep Tayyip Erdogan said that Operation Claw Lock against the Kurdistan Workers Party (PKK) in northern Iraq follows international law.
Speaking in a press conference, Erdogan said, "the Turkish operations against terrorists abroad (in Iraq), based on its belief that saving its security starts from outside its borders," and "to completely cleanse the Zab area."
He stressed that Ankara would continue its operations until it fully controls its southern borders so that "no terrorist can infiltrate or escape from the country."
"so far, we neutralized about 1,000 terrorists on the southern border in 2022." He added.
The Turkish president pointed out that these operations were carried out according to international law, including the U.N. Charter.
"Turkey is keen not to harm civilians or any cultural heritage during the operation."
"Turkey has the strength, will, and firmness to protect its security, and it will not allow for any terrorist to find corridor on its southern borders."
Last week, the Turkish Defense Minister launched an action called "Operation Claw Lock" to "prevent terror attacks" and ensure border security following an assessment that the PKK was planning a large-scale attack.
Turkey regularly launches air strikes into northern Iraq, a region where it has repeatedly sent commandos to support its offensives.
The PKK took up arms against the Turkish state in 1984. More than 40,000 people have been killed in the conflict, which in the past was mainly focused on southeast Turkey.
PKK is designated a terrorist organization by Turkey, the United States, and the European Union.