The international coalition is delaying "Kanous" entry, a source said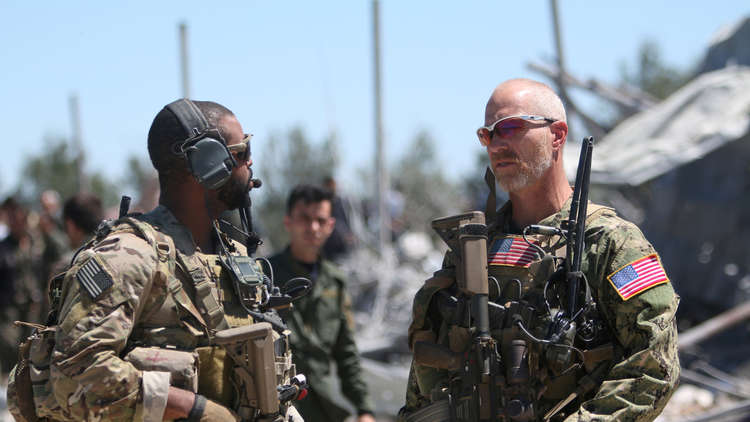 2020-09-24T13:30:26+00:00
Shafaq News / Georges Hijab, the commissioner of Al-Shirqat, north of Saladin, said on Thursday that military advisors and the international coalition forces are precluding for unknowns reasons the advance of the troops towards the island of "Kanous", which is controlled by ISIS.
Hijab told Shafaq News agency, "Forces from the Anti-Terrorism Service and Al-Hashd Al-Shaabi completely besieged Kanous Island and have established a bridge for the bulldozers and military vehicles to cross. However, the advisors of the International Coalition and joint operations have not granted permission to storm the island so far, despite the ongoing air and artillery strikes that are being carried out on the island".
He added that "Kanous Island" is completely besieged and encircled, and ISIS militants inside is few, but the international coalition and joint operations stopped the operation for military motives or other causes that have not been disclosed, stressing that clearing Kanous Island is only a matter of time.
The security forces and the command of Al-Hashd Al-Shaabi operations in Nineveh launched a major security operation to clear "Kanous" island, north of Saladin.
Kanous Island is located in the north of the Al-Shirqat district in the far north of Saladin at the southern borders of Nineveh Governorate, while the security forces and Al-Hashd Al-Shaabi continue their operations that began yesterday and resulted in the completion of 50% of the operation and killing of 12 ISIS members. On the hand, a leader of Al-Hashd Al-Shaabi was killed and another security member was wounded in the operation.