The international coalition had launched 35,000 airstrikes in Iraq and Syria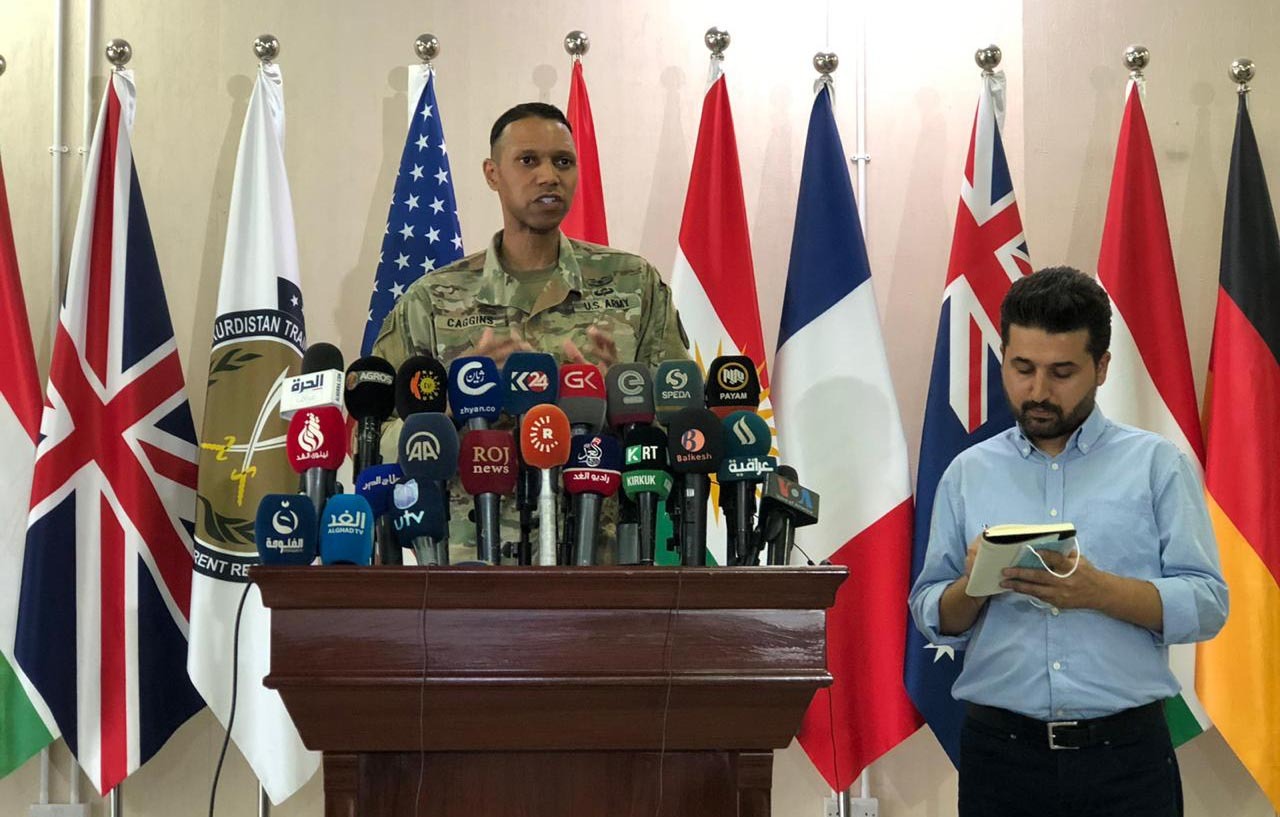 2020-09-06T13:40:21+00:00
Shafaq News / The international coalition led by the United States of America announced on Sunday that it had launched 35,000 airstrikes against ISIS in Iraq and Syria.
The spokesman for the International Coalition, Colonel Miles Caggins, said in a press conference held in Erbil, that 6 years ago and since 2014, the international coalition against ISIS was established, and the Kurdistan Region played an active role in the war against the organization.
He added that the Prime Minister of the Kurdistan Region provided great facilities to the International Coalition, pointing out that the latter has supported the Iraqi forces and the Peshmerga through training, providing advice and military assistance.
"The war on ISIS was very difficult, and a large number of Peshmerga and other forces have lost their lives or were injured to protect citizens. We will never forget those who sacrificed their lives", the spokesman said.