Terrorist behind camp Speicher massacre arrested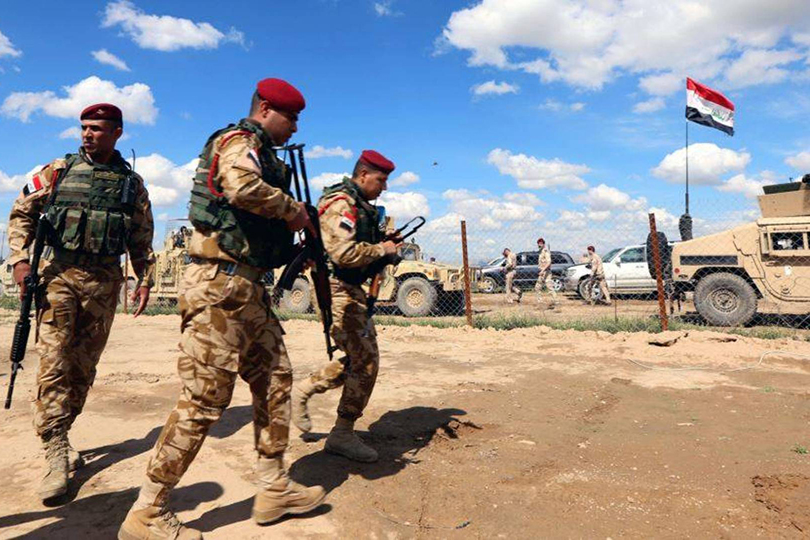 2023-08-30T12:34:56+00:00
Shafaq News/ On Wednesday, the Federal Intelligence and Investigations Agency (FIIA announced the apprehension of a terrorist responsible for orchestrating the Camp Speicher massacre, in which numerous individuals, including military students and security personnel, were killed.
The perpetrator had subsequently fled Iraq following the military campaign against ISIS.
In an official statement issued today, the Ministry of Interior revealed that the intelligence agency in Nineveh governorate successfully arrested the "most high-profile criminal involved in the execution of military students at Camp Speicher." Additionally, this individual was responsible for executing a group of civilians and actively participated in various bombing operations.
"The arrest was executed based on precise intelligence information from the Intelligence Agency in Nineveh Governorate. The agency successfully lured the criminal back into Iraq from a neighboring country where he had sought refuge after sustaining injuries during the liberation battles. To evade authorities, the criminal had assumed his brother's identity through document forgery."
According to the statement, the accused provided a detailed confession, admitting to his role in the execution of military students at Camp Speicher. Furthermore, he confessed to his involvement in the execution and abduction of civilians, planting explosive devices targeting federal police forces, and affiliating with ISIS within the so-called "Zat al-Sawari" group. The accused will be handed over to the relevant authorities in preparation for his appearance before the court to face appropriate legal consequences.
During the Camp Speicher massacre in 2014, ISIS ruthlessly killed approximately 2,000 individuals, including aviation college students and security personnel, within the military base in Saladin Governorate. The incident garnered widespread condemnation, and ISIS claimed responsibility, releasing disturbing images and videos showcasing their militants shooting the victims at close range.