Shafaq News explores top student's conditions in Saladin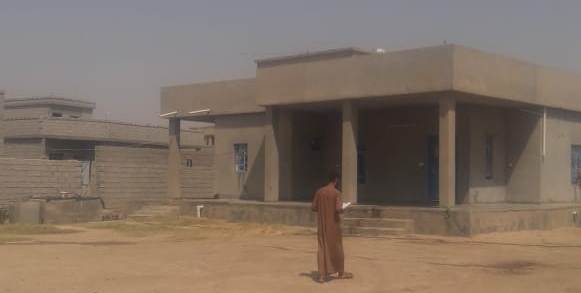 2023-08-20T13:00:00+00:00
Shafaq News / Despite financial constraints, limited livelihood, lack of formal study resources such as private lessons and educational aids, in a remote village, and within the confines of a modest dwelling, student Amer Awad Jaweed Al-Jumaili has managed to secure the first position in Saladin and ranks among the top achievers in Iraq, with an impressive average of 99.86 in his Preparatory Studies - Biological Sciences track.
Al-Jumaili expressed to Shafaq News Agency his frustration with the media bias and negligence towards a unique success story deserving of recognition and conversation. He recounted the arduous journey of success he embarked upon, tackling the challenges of the Biological Sciences track, all without private lessons or financial support. His family of three subsists on a social welfare stipend amounting to 275,000 dinars.
Diminished household income and the absence of supplementary educational resources, compared to his peers in preparatory studies, didn't deter Al-Jumaili from realizing his dream and striving towards a promising future, after securing admission into the medical group.
Al-Jumaili stated, "We live in a modest house, my mother, my sister, and I. My father passed away in 2014 in the village of Jamila on the left bank of Shirqat. Despite the challenges, I fought through the adversities and achieved my goal and my family's dream, consistently excelling in all stages of my education from elementary to the sixth preparatory grade."
Persistence, family support, especially from his mother, were pivotal factors in Al-Jumaili's success, enabling him to overcome all obstacles and harsh circumstances.
Regarding his transition to university education and entry into medical colleges, Al-Jumaili expressed significant concerns about the costs and expenses associated with studying at a medical college, given his current living situation. He concluded, "I will continue my academic journey to fulfill my dream and my family's dream. Every hard worker deserves a chance."