Security forces launch a military operation in Diyala and Saladin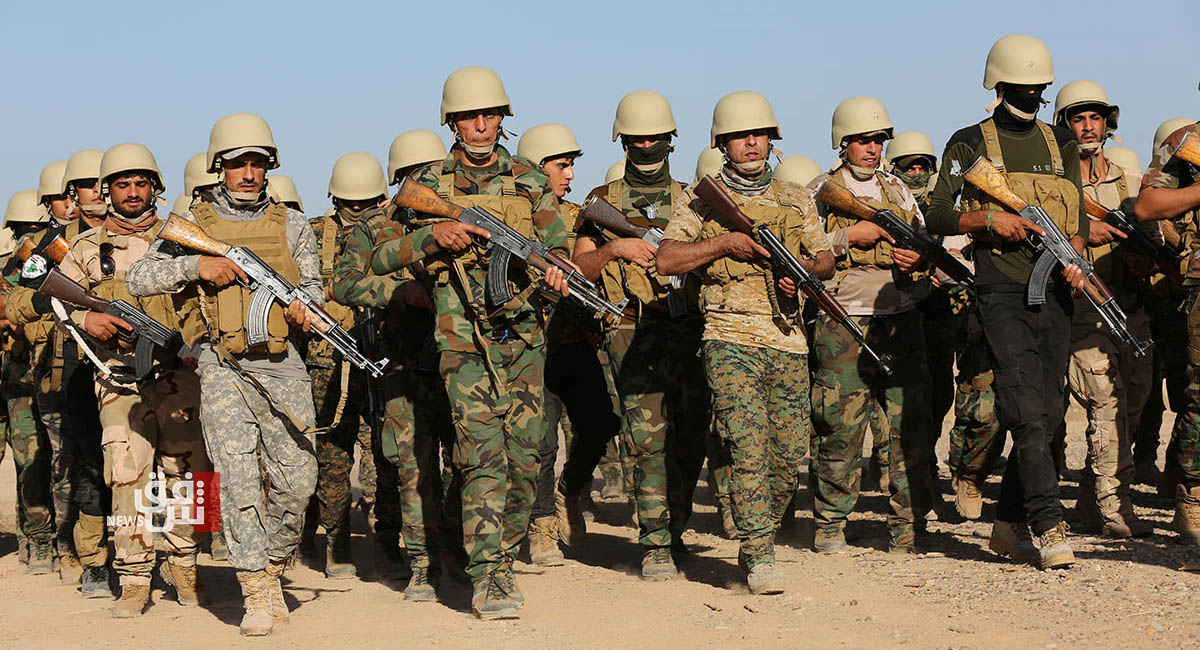 2021-09-06T09:21:31+00:00
Shafaq News / The Iraqi army, the federal police, and al-Hashd al-Shaabi, launched a large-scale security operation today, supported by the Global Coalition, in Diyala and Saladin.
The Security Media Cell said in a statement that the operation aims to pursue terrorist gangs and destroy their hideouts.
For his part, the commander of the Nidaa Diyala Brigade of the PMF, Zaham Al-Jubouri, told Shafaq News Agency that the security forces and the PMF, with the support of the army's air force, managed to comb several kilometers in Hawi al-Azeem areas and north-east of al-Azim district.
Al-Jubouri confirmed that two explosive devices were dismantled and the Aisha camp was combed.
Al-Jubouri indicated that operations are continuing throughout the vicinity of Diyala and the Hamrin hills to track down ISIS terrorists, and prevent the recurrence of any terrorist attacks.