Security cooperation pushes +100 ISIS militants to leave Khanaqin, commander says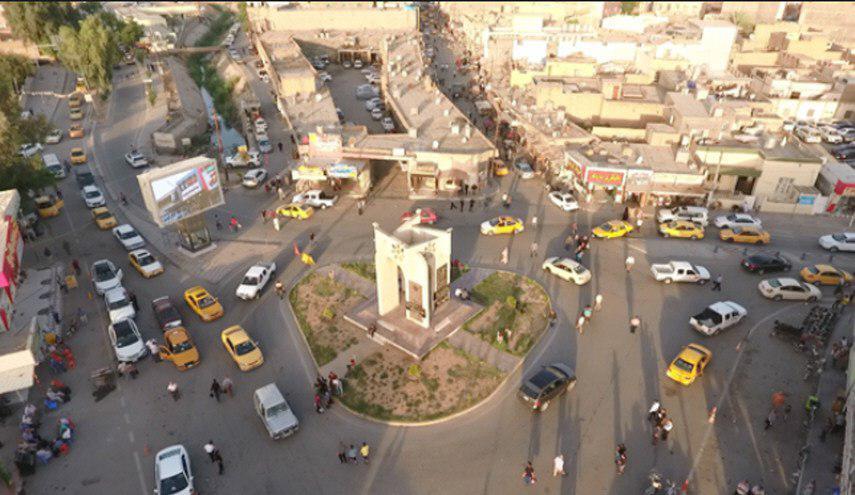 2023-04-12T10:25:21+00:00
Shafaq News/ Over 100 ISIS militants have reportedly escaped from remote areas of Khanqin towards the outskirts of Jalawla and eastern Saladin adjacent to Kirkuk, a security official revealed on Wednesday.
Mazen Al-Azzawi, a commander of al-Hashd al-Shaabi (Popular Mobilization Forces-PMF), told Shafaq News Agency that "the coordination between security forces, intelligence agencies, and the deployment of PMF forces on the outskirts of Khanqin, as well as the closure of infiltration routes between the Hamrin basin and the outskirts of Saladin, restricted the movement of ISIS elements during the past year and the first quarter of this year, forcing them to flee towards the vacant areas that lack security presence in northern Jalawla, northeastern Qara Tapa, and eastern Saladin."
"The number of ISIS members in the outskirts of Khanqin has dwindled significantly, and the majority are hiding in remote hideouts away from security surveillance, which explains the disappearance of the almost-daily attacks against civilians prior to 2022."
"The ongoing coordination between Peshmerga and army forces in Khanaqin has blocked the infiltration routes of ISIS members and patrols, ending their presence almost completely," he concluded.
Located near Diyala's borders with Iran, Khanaqin has been a site of ongoing tensions and violence due to the complex ethnic and political dynamics in the area.
With various forces vying for control, including the Iraqi Army, Kurdish Peshmerga forces, and Iranian-backed PMF, ISIS exploited the region's instability to establish a foothold.
The group has been particularly active in the area since 2014. The remote and mountainous terrain in Khanqin has provided a suitable environment for ISIS to establish hideouts and launch attacks on both security forces and civilians.
ISIS activity in Khanqin peaked between 2014 and 2017, when the group controlled vast territories in Iraq and Syria. However, following the military defeat of ISIS in 2017, its activities have diminished but not ceased entirely. The group has since transitioned to an insurgency, carrying out guerrilla-style attacks, including ambushes, bombings, and targeted assassinations.
Despite the efforts of the Iraqi Army, Peshmerga forces, and PMF, ISIS has managed to maintain a presence in the area, exploiting the poor coordination and occasional tensions between these forces. The group's ability to adapt and survive in the region has been further aided by a lack of adequate intelligence and surveillance, as well as local support from some disenfranchised Sunni communities.