Saleh to Aboul Gheit: Iraq's security is essential to the Middle East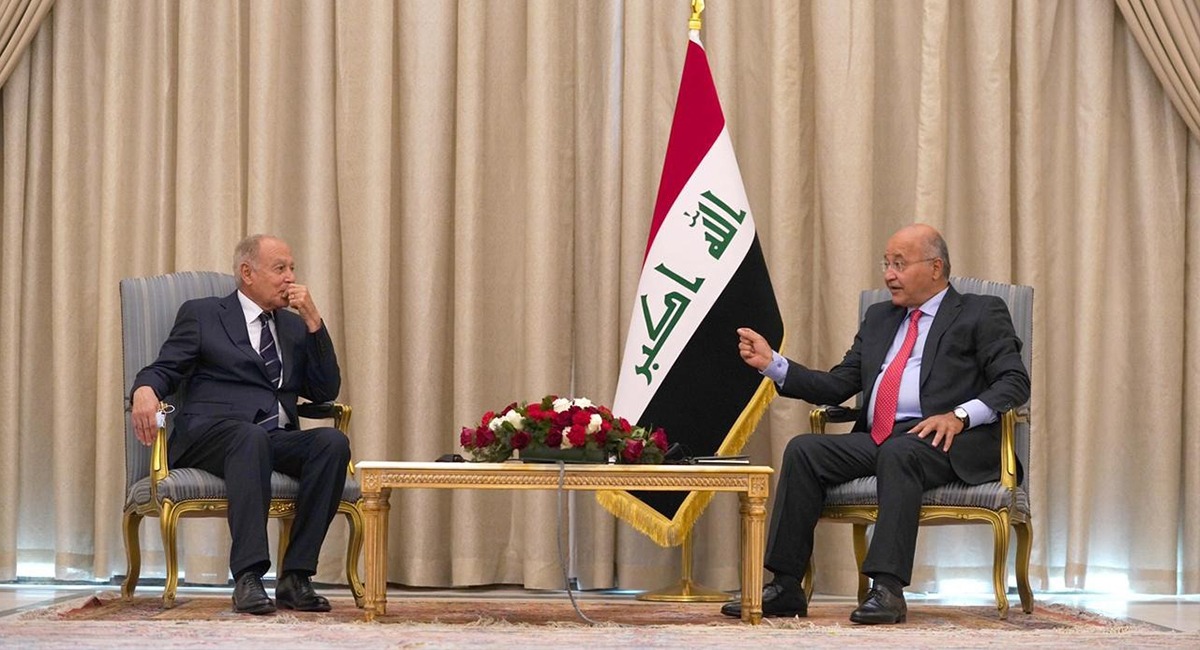 2021-04-10T11:39:20+00:00
Shafaq News/ Upon his meeting with the Secretary-General of Arab League, Ahmed Aboul, the President of the Republic of Iraq, Barham Salih, placed emphasis on the importance of "Dialogue" in consolidating stability in the region, indicating that the security of Iraq and the region on mutual
The media office of the Iraqi Presidency said in a readout of the meeting that President Salih explained that Iraq's openness approach rests on the realization of the importance of "Dialogues" to consolidate the basis of stability.
"The Iraqi endeavors focus on bolstering dialogue to settle problems and ease the tensions, and adopting the Arab cooperation to establish security and peace in the region, which is proven to be substantial to Iraq."
The President asserted that Iraq's stability and security are also essential to the security and interest of the entire region.
The Secretary-General of Arab League, Ahmed Aboul Gheit, embarked in the Iraqi capital, Baghdad, this morning, Sunday, according to the Spokesperson of the Ministry of Foreign Affairs, Ahmed al-Sahhaf.
A government source informed Shafaq News Agency yesterday about Aboul Gheit's visit, indicating that he will meet the three presidencies and Iraqi political figures.
The source told Shafaq News Agency that Aboul Gheit will discuss the developments in the Iraqi and the regional arena and expanding the League's role in Baghdad.
Aboul Gheit's visit comes shortly after PM Mustafa al-Kadhimi's visits to Gulf monarchies in Saudi Arabia and the United Arab Emirates.