Russia's FM Lavrov conveys Putin's greetings to the Iraqi PM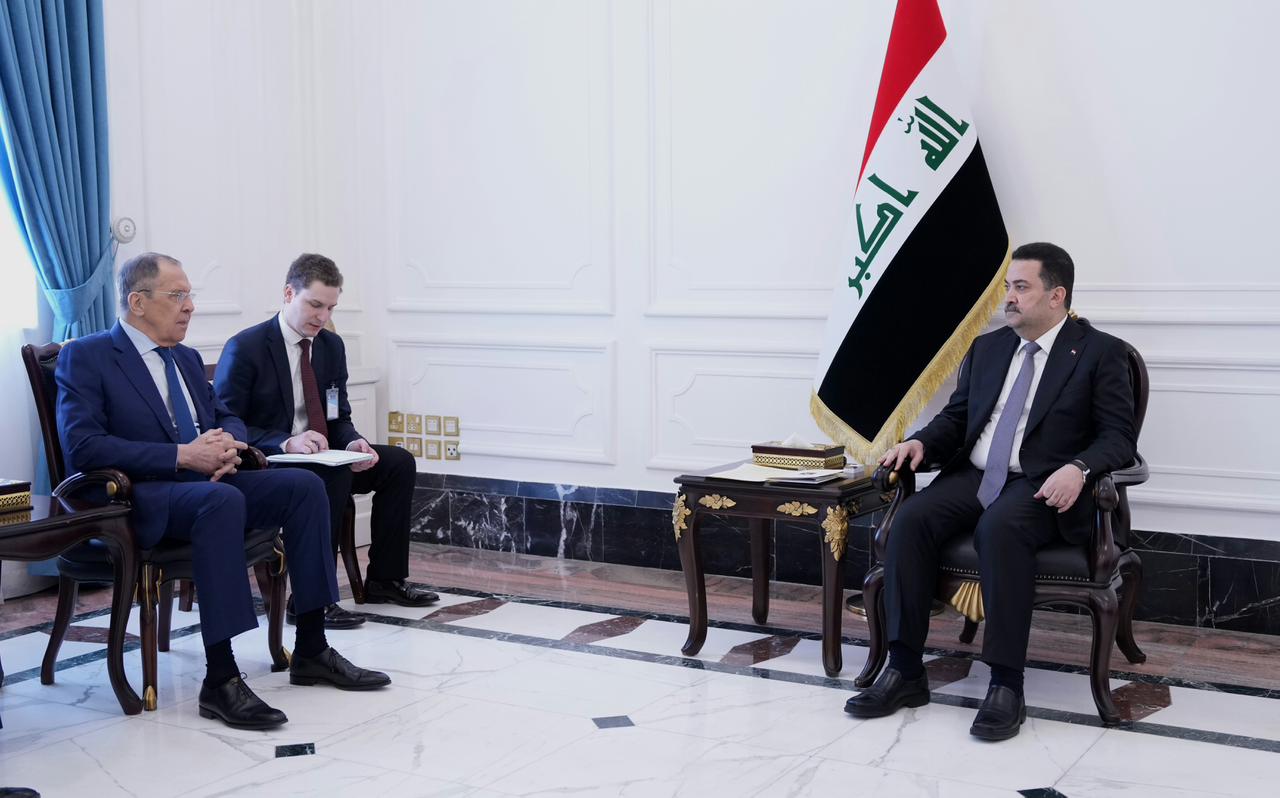 2023-02-06T16:44:54+00:00
Shafaq News/ On Monday, Russian Foreign Minister Sergey Lavrov visited the Iraqi Prime Minister, Muhammad S. al-Sudani, in Baghdad.
According to the prime minister's media office, Lavrov conveyed the greetings of the Russian President, Vladimir Putin, to Al-Sudani, expressing Moscow's desire to "boost relations between the two countries in various fields."
He also praised Iraq's efforts in combatting terrorism and its pioneering role in easing regional tensions.
The two sides expressed keenness to maintain ties and continue communication and information coordination in the field of combating terrorism.
Russia's foreign minister arrived in Iraq on the top of a high-profile delegation.
The delegation consists of government officers, diplomats, and representatives of Russian firms and media organizations.
Since the inauguration of Mohammad S. al-Sudani's cabinet, Baghdad has been at the center of heavy diplomatic traffic. A series of diplomatic wins, capped by the deal with France's TotalEnergies, provides some respite for al-Sudani from Iraq's economic strife and offers a blueprint of his governance strategy.
Diplomats from all over the globe have visited the Iraqi capital in queues. Recently, Saudi Arabia and Morocco's foreign ministers were in Baghdad for energy and regional security talks. The US also keeps patent channels with Iraq, with President Joe Biden holding a joint phone call with al-Sudani and Jordan's King Abdullah II last week. The phone call was preceded by a visit of the White House Coordinator for the Middle East and North Africa, Brett McGurk, to Baghdad, where he met with Iraq's premier and other senior officeholders in the country.