Rising Tensions Between Key Political Figures in Anbar Could Spark 'Strife', Lawmaker Warns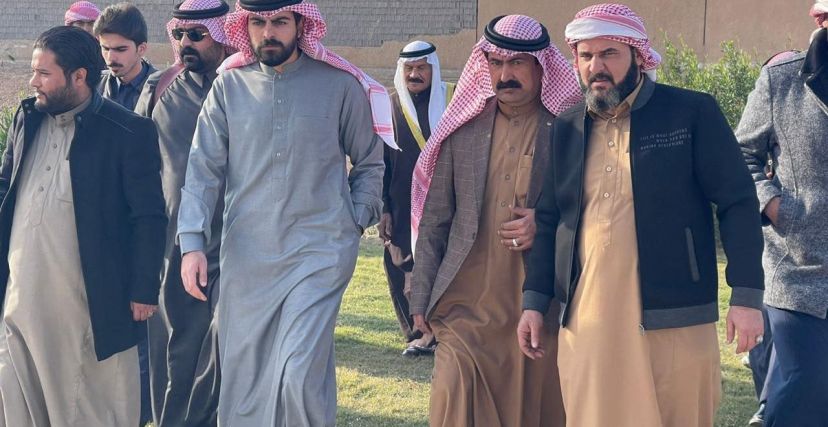 2023-06-03T10:26:04+00:00
Shafaq News/ A member of al-Anbar United Alliance on Saturday voiced a stark warning concerning looming strife inside the western governorate, prompted by a growing conflict between the Speaker of the Iraqi Parliament, Mohammad al-Halboosi, and high-profile tribal leader, Sattam Abu Risha.
In a statement to Shafaq News agency, Abdullah al-Jughayfi, a senior figure in the Alliance, expressed surprise and consternation at the recent charges of terrorism laid against Abu Risha.
"The family of Abu Risha has long been an adversary of al-Qaeda and other terror entities. It is truly astounding that Abu Risha now stands accused of such crimes," he said.
The lawmaker hinted at the personal nature of this feud, positing that what is unfolding appears to be less about public service and more about a personal vendetta. The situation seems to be "personal animosity between Speaker al-Halboosi and Abu Risha."
"Al-Anbar should not be used as the stage for personal disputes, particularly considering its recent resurgence from past devastation," he said.
"Whoever does not stand with Anbar should not stand against it," he warned, "the existing contentions could ignite the fuse of a societal crisis, rip apart the tribal fabric, and bring no benefit to either party or the Anbar community."
The lawmaker was particularly critical of the arrest warrants against Abu Risha's family, deeming them a reprehensible misuse of power.
"To subjugate people using the mantle of power, particularly when an entire family is implicated in arrest orders, is unequivocally rejected," he said.
The warnings come on the heels of arrest warrants issued by the investigating court in Ramadi, Anbar, against Sattam Abu Risha and members of his family in accordance with Article 4 of the Terrorism Act.
The court documents disclosed to Shafaq News revealed several members of the Abu Risha clan being targeted, including Abdul Razzaq, Mustafa, Khalil, Dhari, and Khadr al-Rishawy.
Sattam Abu Risha, is a leading figure in the Anbar governorate and the son of the leader of the Iraq Awakening (Sahwa), Sheikh Abdul Sattar Abu Risha, who al-Qaeda killed. Sattam, who took over after his father's death, is known for his fierce opposition to Speaker al-Halboosi, a fellow Anbar native.
A local source reported to Shafaq News that Abu Risha often found commuting between Anbar and Baghdad, enjoys significant support and protection from armed Shiite factions and his tribal kin.