Rashid assured al-Sudani he will ratify the 2023 budget without delay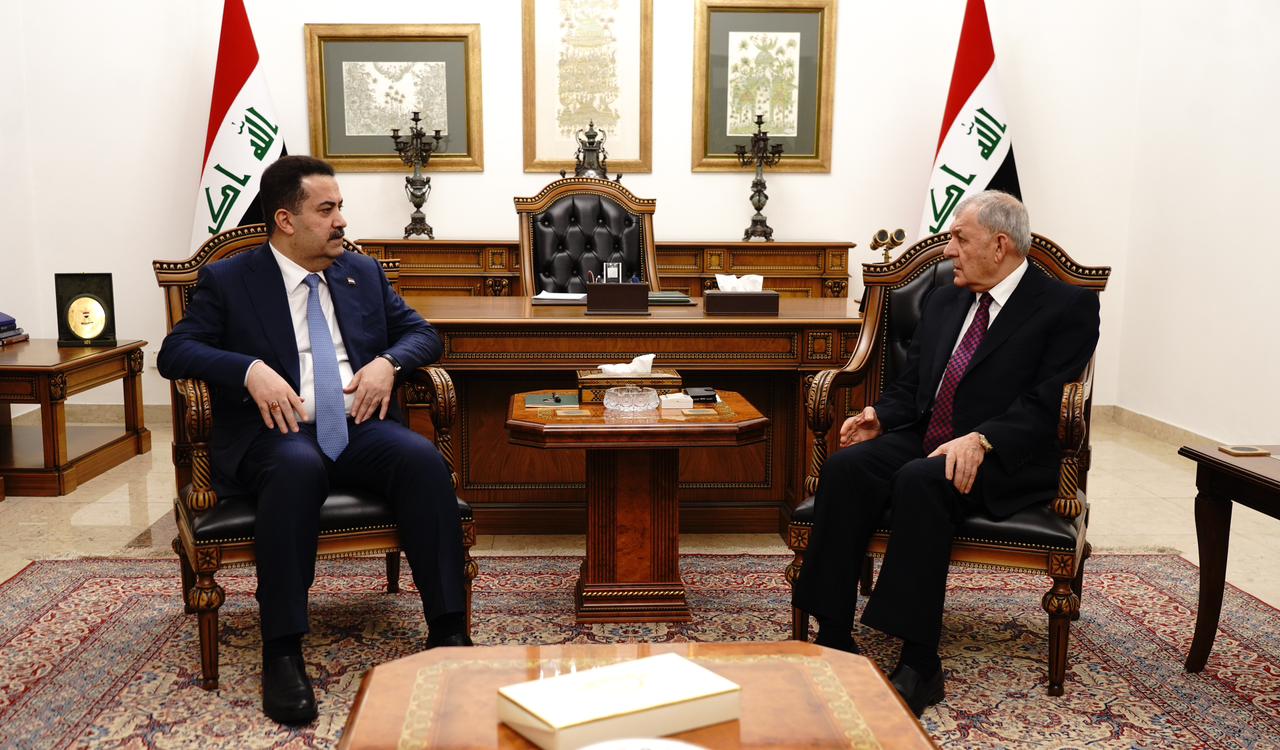 2023-01-15T21:14:46.000000Z
Shafaq News/ Iraq's President Abdullatif Rashid on Sunday assured Prime Minister Mohammad Shia al-Sudani that he will ratify the 2023 budget bill as soon as it is submitted to the presidency office.
President Rashid's remarks came during a meeting with Prime Minister al-Sudani in Baghdad's al-Salam palace earlier today.
According to an official readout, Prime Minister al-Sudani and President Rashid discussed the latest updates on the political situation in Iraq, the government program of the new cabinet, and the needs of the Iraqi people.
The meeting laid emphasis on approving the budget as soon as possible, and the Iraqi president assured that he will ratify it as soon as it is submitted to the presidency office.
Al-Sudani briefed Rashid on the results of his visit to Berlin, his meetings with German government officials, and the prospects of bilateral cooperation between Iraq and the European country.
The meeting also touched upon President Rashid's participation in the world economic forum in Davos later this month and Iraq's endeavors to develop its ties with other friendly nations.
Al-Sudani and Rashid attached importance to enacting legislations that provide facilities to international firms wishing to invest in Iraq's infrastructure, reconstruction, and other sectors.