Providing aid, recovering bodies: Iraq keeps helping its quake-hit neighbors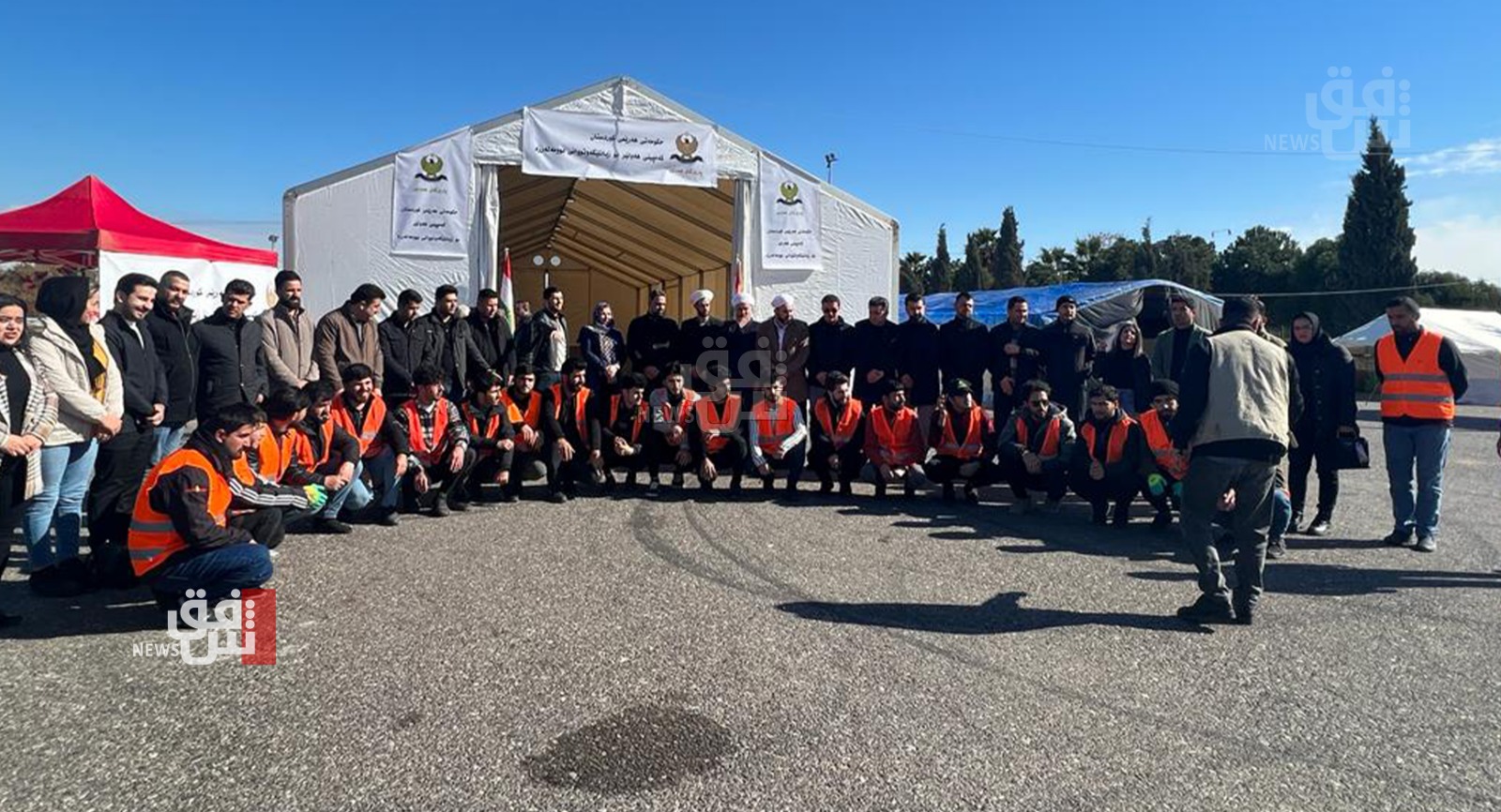 2023-02-11T13:11:42.000000Z
Shafaq News/ In the aftermath of the devastating earthquake in Syria and Turkey, Iraq was in front of countries that provided help to the two people.
Maj. Gen. Yahya Rasool, spokesperson for the Commander-in-Chief of the Iraqi Armed Forces, stated that the Air Force carried out 24 sorties in the last four days from the Martyr Muhammad Alaa Air Base and Erbil International Airport to Damascus, Aleppo, and Gaziantep transporting 113 tons of humanitarian aid and returning the Iraqi families who survived the quake.
In addition, the Iraqi Ministry of Education dispatched 27 aid trucks to Syria and Turkey, according to ministry spokesman Karim al-Sayed.
The Iraqi rescue teams recovered 14 bodies stuck inside collapsed buildings in the Hafez of Turkey.
Volunteers in Erbil and Al-Sulaymaniyah launched campaigns to receive aid.
It is worth noting that last Thursday, Prime Minister Mohammed Shia al-Sudani announced operating an air bridge with Damascus and Ankara to ship humanitarian aid to the two countries.
During an official visit to Damascus, Mohsen Al-Mandalawi, the First Deputy Speaker of the Iraqi Parliament, said that the Iraqi people, Parliament, and government "share affliction with their Syrian brothers; every Iraqi support them in this crisis."
The top Iraqi official pledges that aid would continue flooding Syria daily, including supplies, oil derivatives, and assistance in Relief and rescue.
So far, the 7.8-magnitude quake has claimed over 24,000 lives in Turkey and Syria.