Protests in Baghdad denounce Quran desecration in Sweden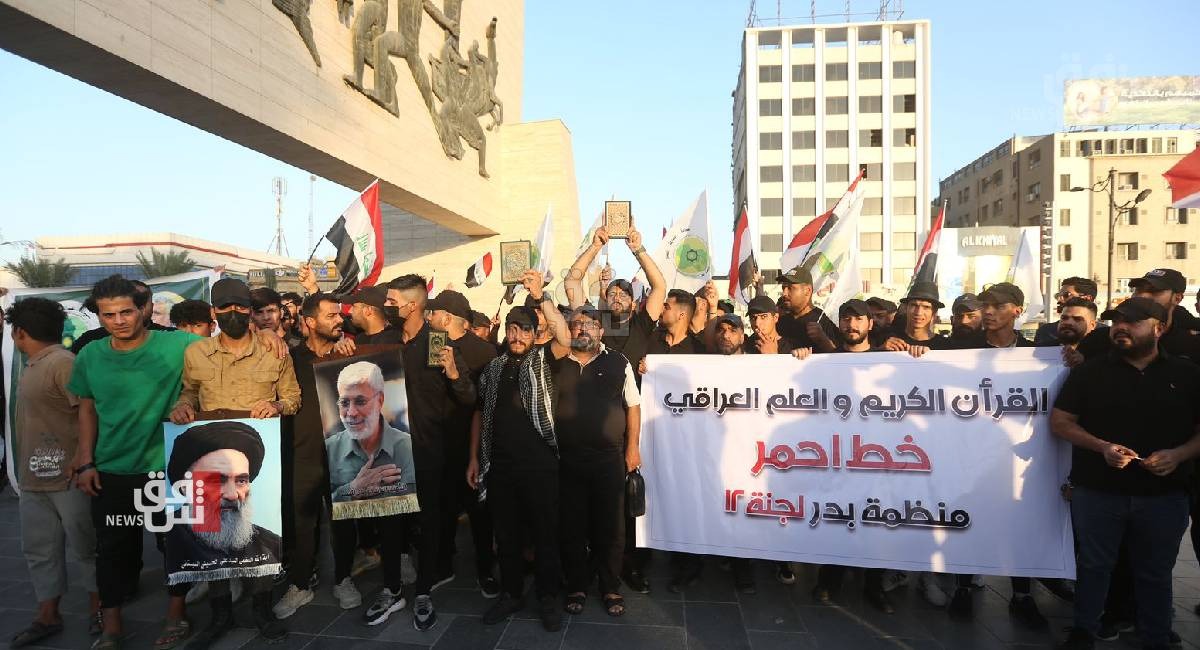 2023-07-20T18:01:17+00:00
Shafaq News / Dozens of supporters of Iraqi armed factions staged a protest in central Baghdad on Thursday to denounce the desecration of the Noble Quran and the Iraqi flag in Sweden.
The demonstration was organized following the Swedish police's permission to hold a small gathering in front of the Iraqi embassy in Stockholm, where the organizer intends to burn a copy of the Quran and the Iraqi flag on the same day.
In response to the incident, the Iraqi Ministry of Foreign Affairs issued a statement condemning "in the strongest terms" the attack on the Swedish embassy in Baghdad, calling for an "urgent investigation" into the matter.
The statement declared that the Iraqi government has instructed the relevant security authorities to conduct an immediate investigation and take the necessary security measures to uncover the circumstances surrounding the incident, identify the perpetrators, and hold them accountable according to the law.
The individual planning to burn the Quran in Sweden today, Salwan Mumika, is an Iraqi refugee residing there. On June 28, he also burned pages of the Quran in front of the largest mosque in Stockholm during Eid al-Adha.
In response to the attack on its embassy, the Swedish Foreign Ministry stated, "We condemn all attacks on diplomats and employees of international organizations. All our embassy staff in Baghdad are safe, and the ministry is in regular contact with them."
The ministry further emphasized that attacks on embassies and diplomats constitute a serious violation of the Vienna Convention, and the Iraqi authorities bear the responsibility for protecting diplomatic missions and their personnel.