Protesters in Iraq Demand Government Condemn US Interference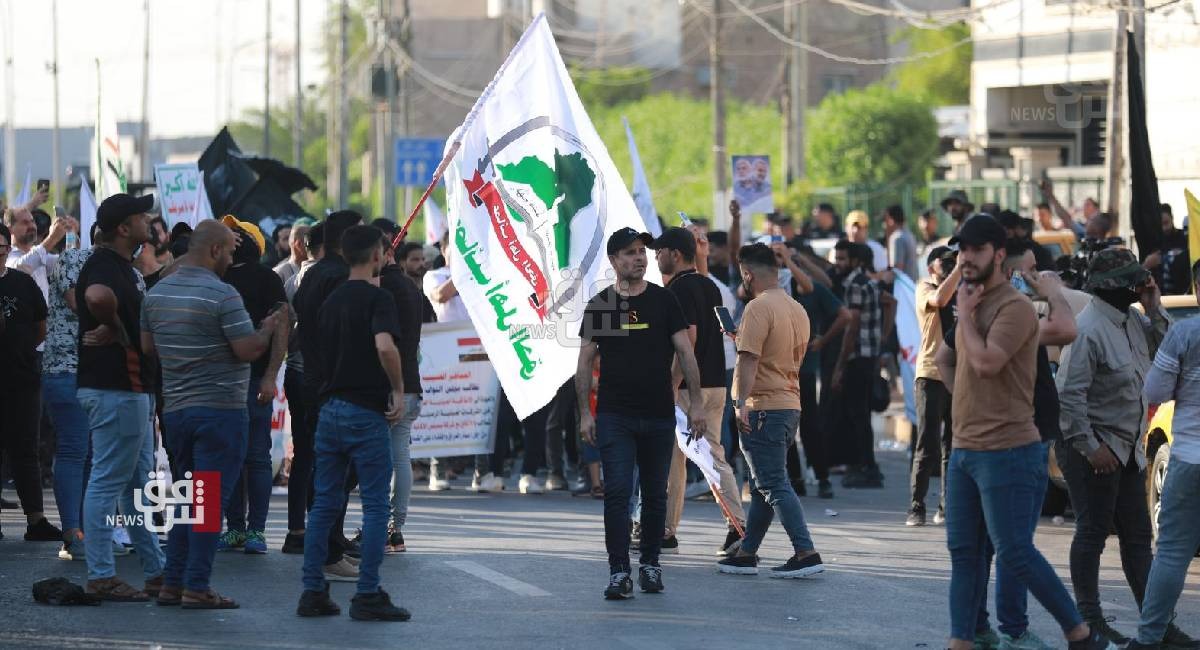 2023-07-14T17:39:11+00:00
Shafaq News/ Demonstrators affiliated with Shiite factions in Iraq held a protest on Friday against what they perceive as United States interference in Iraqi affairs and threats to their leaders.
The protesters demanded that the government and the House of Representatives publicly declare their positions on the US embassy and its alleged "sinister" role. They warned that their demonstration was just the first step, followed by more extensive and forceful actions.
The statement further criticized the presence of the American embassy in Baghdad, calling it a violation of Iraq's sovereignty and a depletion of the country's resources.
The demonstrators denounced the embassy's guardianship role and called on the government, parliament, and politicians to take a clear and public stance to deter its policies.
The demonstration proceeded without any security friction, either with the US embassy or the security forces at the site.
Earlier in the day, more than 3,000 security personnel were deployed around the US embassy in anticipation of the protest.
It is worth noting that supporters of Iraqi Shiite factions affiliated with the Popular Mobilization Forces stormed the outer wall of the fortified US embassy headquarters in Baghdad's Green Zone at the end of 2019.
The attack responded to American airstrikes targeting Iraqi Hezbollah Brigades' sites, resulting in casualties among their fighters. The incident marked the first breach of the embassy's defenses since its construction following the overthrow of Saddam Hussein's regime in 2003.