Protesters in Baghdad Decry US Interference, Express Anger over Alleged Threats to Shiite Leaders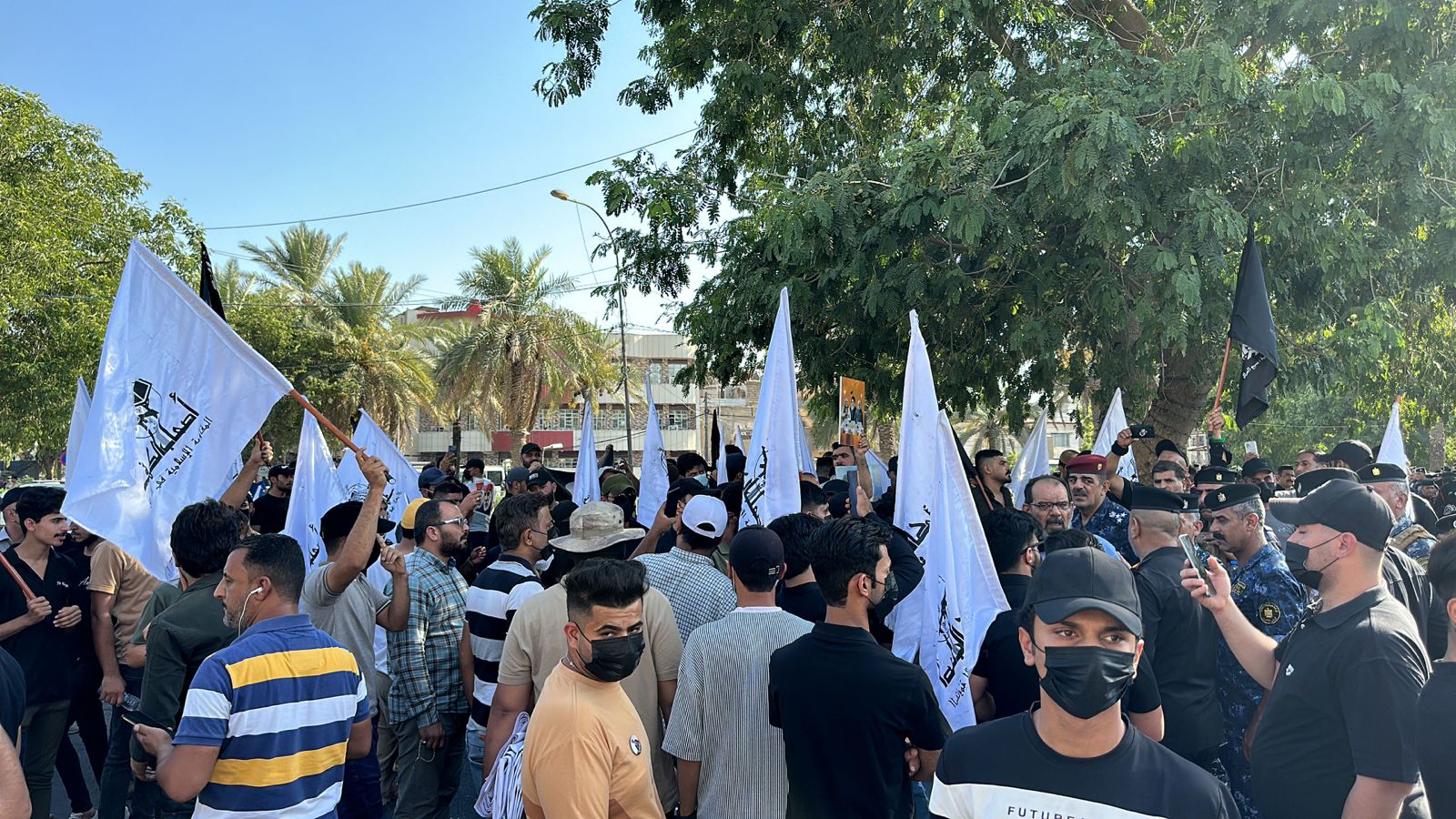 2023-07-14T14:46:47+00:00
Shafaq News/ Supporters of Shiite factions demonstrated on Friday in Baghdad, with participants rallying against what they perceive as the United States' interference in Iraqi affairs and alleged threats to their leaders.
Hundreds of supporters gathered at the gate of the Green Zone, near the suspension bridge, to voice their discontent with the purported interventions made by the US ambassador to Baghdad.
Chanting slogans such as "God is great, God is great, America is the great Satan," the demonstrators expressed their opposition to the US actions.
The protest comes in response to an American report which claimed that the US is planning to target leaders of Shiite armed factions in Iraq.
Earlier today, a security source informed Shafaq News agency that over 3,000 security personnel had been deployed near the US embassy in anticipation of the demonstration organized by certain Shiite factions.
The protest aimed to express displeasure with the report, which has raised concerns among Shiite supporters regarding the safety and well-being of their leaders.
In late 2019, supporters affiliated with the Iraqi Shiite factions linked to the Popular Mobilization Forces breached the outer wall of the heavily fortified US embassy headquarters in Baghdad's Green Zone. This marked the first breach since the embassy's construction following the fall of Saddam Hussein's regime in 2003.
The incident occurred in response to American airstrikes targeting sites of the Iraqi Hezbollah Brigades, resulting in numerous casualties among their fighters.