Protesters block main bridges in southern Iraq over proposed election law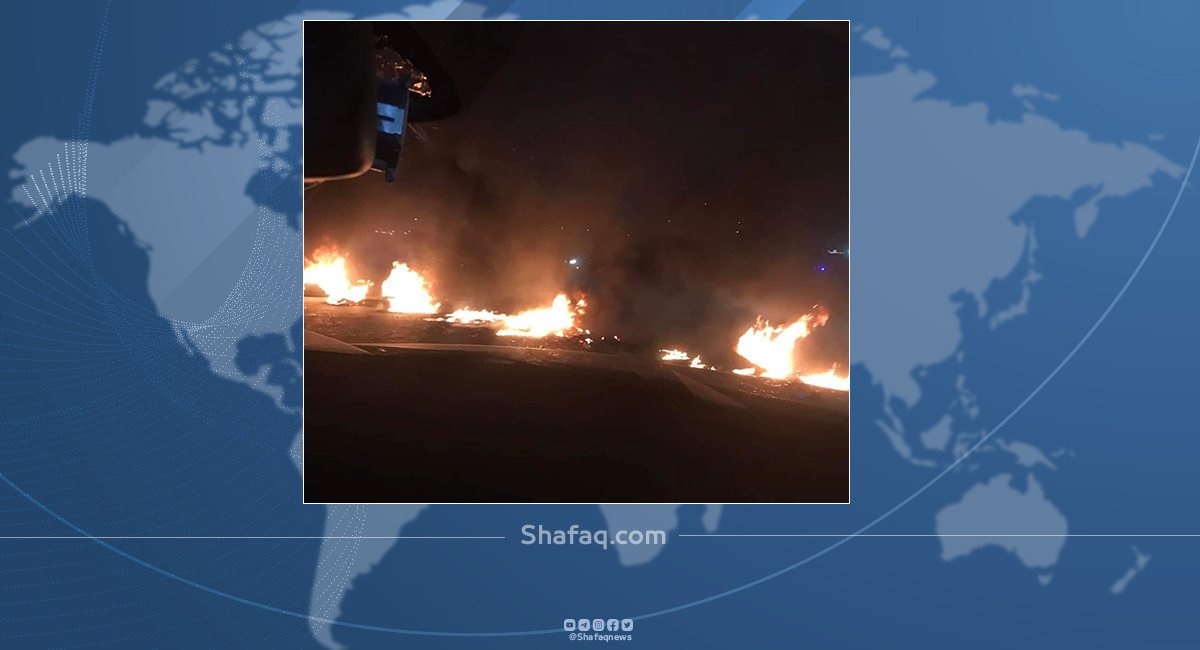 2023-03-25T20:58:13+00:00
Shafaq News/ Furious protesters blocked the main bridges in the heart of Nasiriyah city, the capital of the Dhi Qar governorate, eyewitnesses reported on Saturday evening.
Demonstrators set tires on fire and cut off the Zaytoun, Nasr, and Hadarat bridges, causing significant traffic congestion between the Jazeera and Shamya neighborhoods.
The move was a response to the Iraqi parliament's proposal to adopt the Sainte-Lague system for the upcoming elections. A system, which allocates seats proportionally to the number of votes each party receives, is believed to unfairly favor the larger parties and harm smaller parties and independent candidates.
The situation is likely to worsen if the protests continue, as the bridges are critical for the movement of people and goods between different parts of the city.
Dhi Qar is one of the poorest and most neglected governorates in Iraq, and it has witnessed several anti-government protests since 2019. Demonstrators have been calling for better public services, job opportunities, and an end to corruption and sectarianism in the government.
In November 2019, security forces killed over 100 protesters in Nasiriyah and other cities, sparking widespread outrage and condemnation from the international community.
The Sainte-Lague system, which is used in several countries, including Germany and New Zealand, has been a topic of debate among Iraqi politicians and analysts. Some argue that it could enhance democracy and political representation, while others believe that it could lead to instability and fragmentation in the parliament.