President Rashid: local media failed to change Iraq's "battlefield" image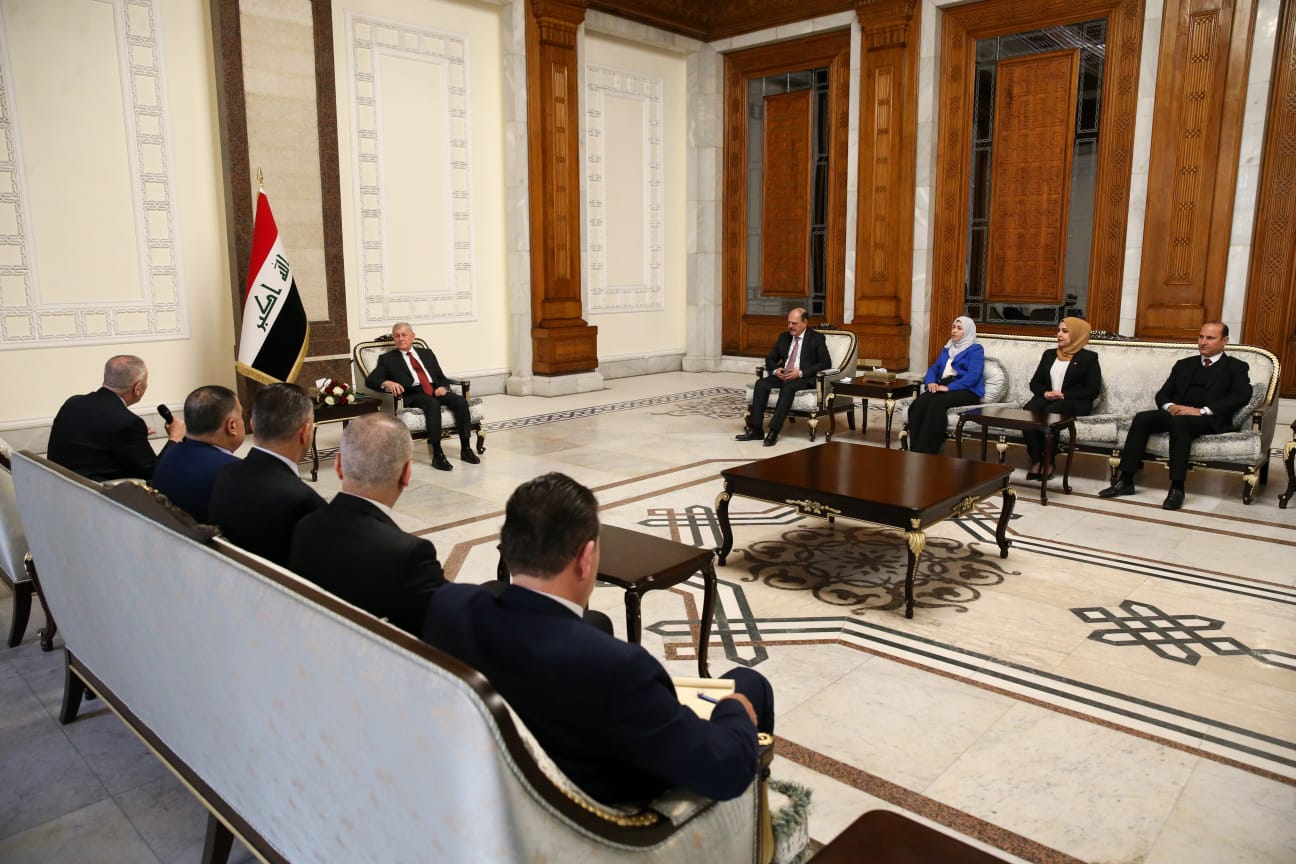 2023-01-24T15:00:28.000000Z
Shafaq News/ Some media outlets do not put enough effort into changing the people's image of Iraq as a "battlefield", President Abdullatif Jamal Rashid said in a meeting with a Jordanian media delegation on Tuesday.
"Free media is pivotal in the community. It identifies the government's upsides and downsides. However, some media outlets are not putting enough effort into depicting a true picture of Iraq," President Rashid told his guests.
"Personally, I believe media should be a power, an authority. It contributes to protecting the constitution and law via encouraging the upsides and criticizing the downsides in a constructive manner," he added.
"Iraqis experienced the throes of war in the past; that impacted the entirety of their lives. Terrorism came after ousting the dictator regime, and its effects still carry until today," added the president.
President Rashid urged the media outlets to refrain from fueling crises and, instead, try to present solutions that help bridge existing gaps.
"Our ties with the Arab, regional, and international states are quite good," he continued, "the leaders and presidents we met expressed their support to Iraq and its role in the region as a keeper of peace and stability."
"Iraq is rich in natural and human resources. However, it is viewed as a battlefield, and our media has failed to reverse this image," he continued, "as you saw today, Baghdad is as safe as all the other governorates. The government is keen on demilitarizing the community by transferring the security authority to the local police instead of the army."