President Rashid: The General Budget will be approved soon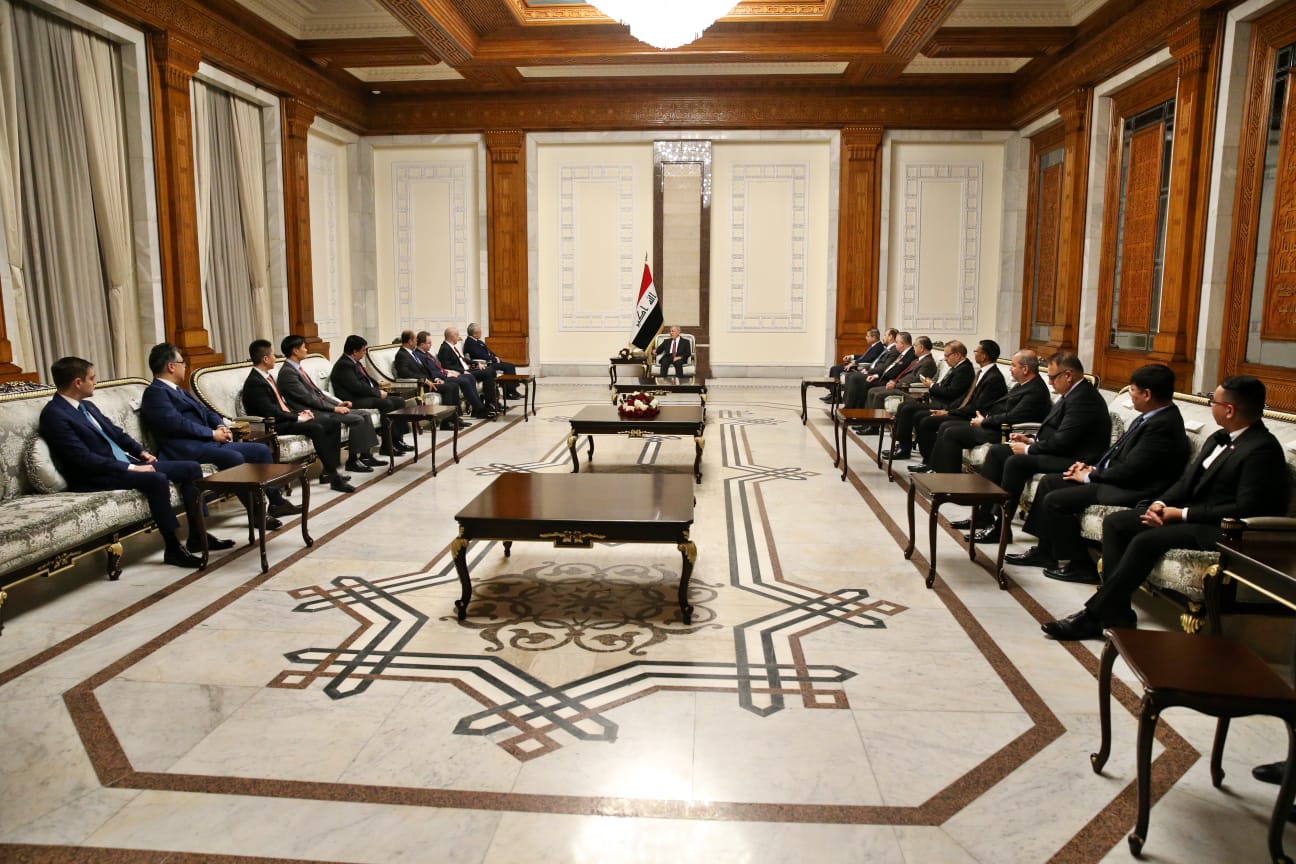 2023-01-24T11:54:12.000000Z
Shafaq News/ The President of the Republic, Abdul Latif Rashid, confirmed on Tuesday, that approving the general budget will be approved soon, while referring to the good relationship between the federal government and the Kurdistan region and a common desire to develop radical solutions to outstanding issues in accordance with the constitution and the law.
The media office of the President of the Republic stated, in a statement received by the Iraqi News Agency (INA) that "President Rashid received a number of ambassadors of Asian countries and the Russian Federation accredited to Iraq".
Rashid pointed out, according to the statement, to "The importance of expanding ways of cooperation between Iraq and their countries in a way that achieves the aspirations of the people for progress and prosperity," stressing that " Iraq is experiencing a new era is away from terrorism, violence or wars, and this is a message that must reach all the countries."
He explained that "the current government has a comprehensive program to raise the standard of living and services," noting that "the budget will be approved soon, and there are programs to solve the housing problem, and strategic plans to build the industrial city and complete the Grand Faw Port project and others for oil and gas production."
In turn, the ambassadors affirmed "their countries' keenness and desire to consolidate the bonds of relations to include all levels, in a manner that achieves the hopes and aspirations of the peoples for development and prosperity."
Source: INA