President Rashid Champions Successful Provincial Elections, Anticipates Imminent Budget Approval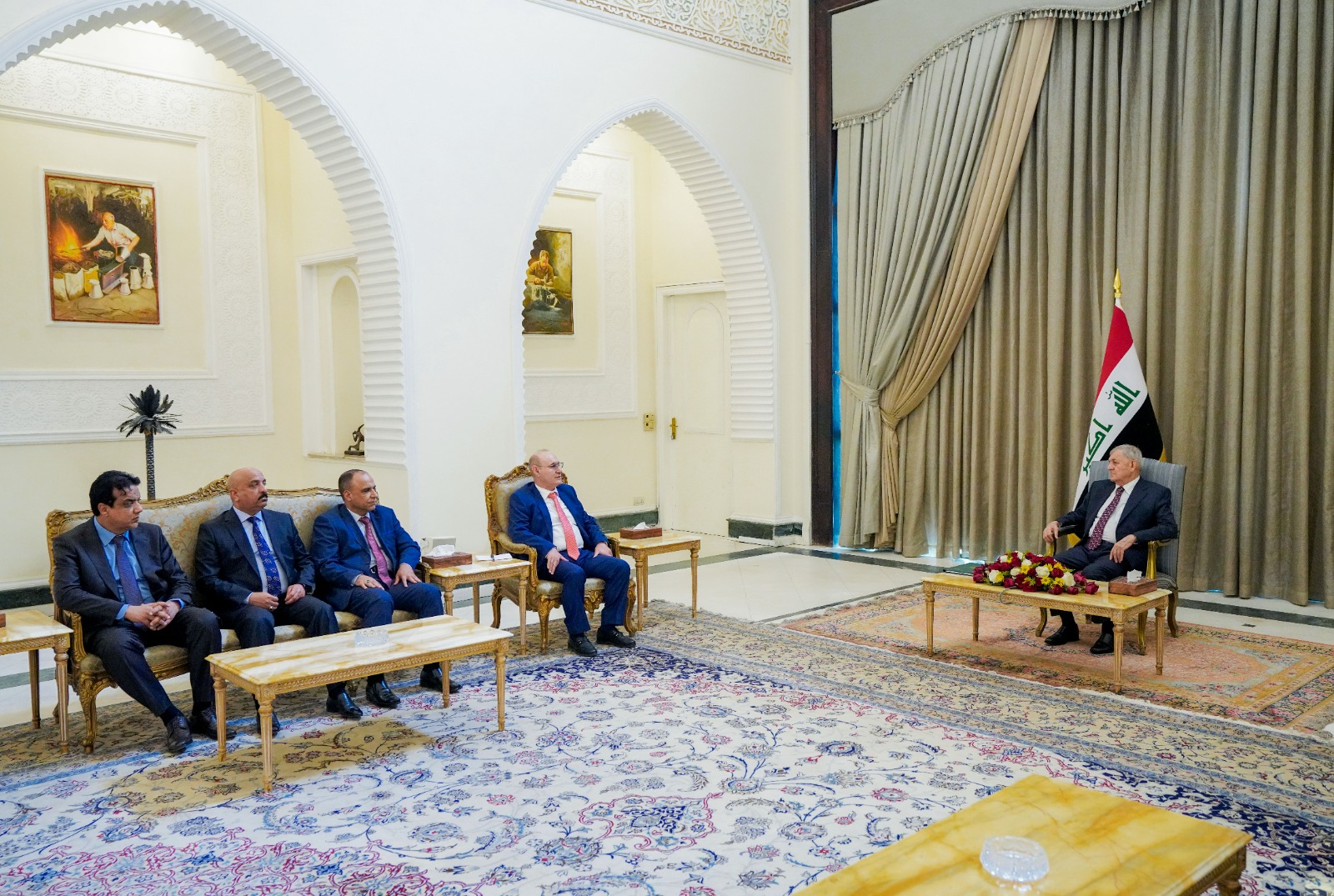 2023-05-30T12:27:11+00:00
Shafaq News/ President Abdul Latif Jamal Rashid on Tuesday underscored the imperative of seamless execution of the impending Provincial Council elections as he met board members of the Independent High Electoral Commission (IHEC) in a meeting at al-Salam Palace in Baghdad on Tuesday.
"Ensuring a successful conduct of the next electoral process is paramount," said President Rashid, thereby emphasizing the significance of the upcoming electoral proceedings pertaining to the Provincial Councils.
The president reiterated his administration's readiness to offer full support to the Commission to ensure the efficacy of its operation.
President Rashid gave a reassuring nod toward the anticipated approval of the general budget by the House of Representatives. Such an approval, he suggested, could potentially dissolve existing impediments and fulfill the requirements requisite for IHEC's functioning and the forthcoming elections.
Echoing his vision of transparent and trouble-free elections, Rashid stated, "our collective efforts are geared towards enabling free, fair, and unproblematic elections."
He went on to recognize the stabilizing effect of the secure and tranquil conditions prevalent in various Iraqi cities, a factor conducive to smooth electoral proceedings.
The delegation briefed President Rashid's on the preparations for the elections scheduled for mid-December and hoped for an accelerated budget approval process, given its crucial impact on procuring logistical essentials and ensuring an unhindered electoral operation.