President Barzani: Iraq, Kurdistan can play a role in addressing the global energy crisis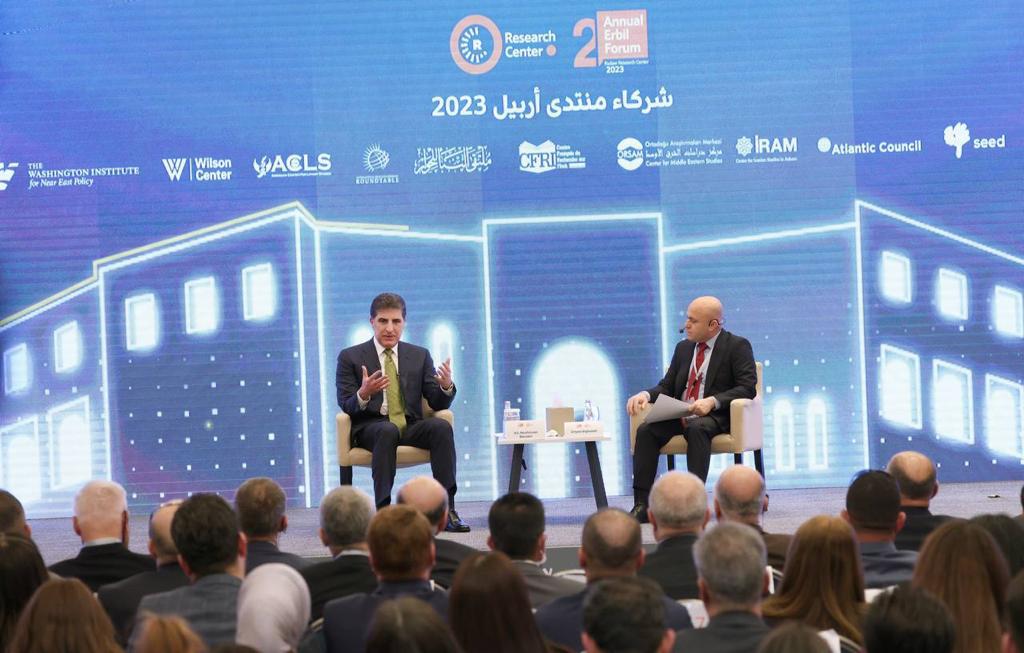 2023-03-02T15:45:29.000000Z
Shafaq News/ Iraq and the Kurdistan region can play an active role in addressing global energy shortage resulting from the ongoing conflict between Russia and Ukraine, President Nechirvan Barzani said on Thursday.
President Barzani's remarks came during a discussion panel on the sidelines of the Erbil Forum 2023 earlier today.
On his participation in the Munich Security Conference, President Barzani said, "We are working on two fronts, one local and the other external. Such international conferences provide an opportunity for the region to clarify its perspective on resolving problems in Iraq and external issues."
"We held many positive meetings there and conveyed the Kurdistan region's position about the developments in the local and international arenas," he said.
"Iraq and the Kurdistan region are subjects of much scrutiny in the international community," he added, "Iraq's security and stability have a positive impact on Iraq. The strength of the Kurdistan region does not pose a threat to Iraq, and vice versa. We complete each other."
President Barzani said that the Kurdistan region operates "within the framework of the Iraqi state per the provisions of the country's constitution and political status."
"Iraq is undergoing a major transformation, and it is widely perceived by the international community to be experiencing a period of political and economic growth. Within this context, the Kurdistan region has the capacity to contribute to the stability and security of not only Iraq but also the wider region as a whole," he said, shedding light on the role Baghdad and Erbil can play in addressing the world's energy crisis.
"The Iraq of today cannot afford to align itself with any of the conflicting poles in the world, nor can it afford to take sides at the expense of another. Rather, Iraq has the potential to serve as a bridge towards finding solutions among these poles, and this is precisely what is unfolding at present," he explained.