Parliament speaker calls for earlier elections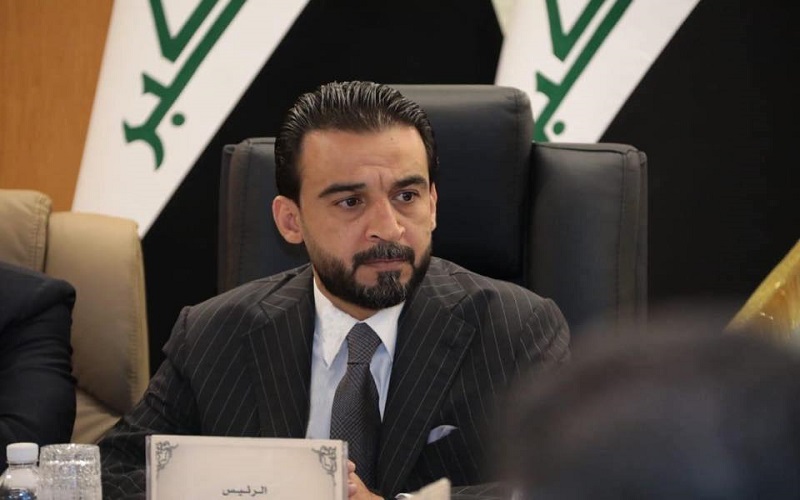 2020-08-01T09:22:22+00:00
Shafaq News / The Speaker of the Iraqi Council of Representatives, Muhammad al-Halbousi, called for legislative elections, at an "early" time, in response to Prime Minister Mustafa al-Kadhimi's announcement of early legislative elections on June 6, 2021.
Al-Halbousi tweeted, "The successive governments have not implemented their government program which has led to continuing popular protests due to the lack of services."
He also called for an emergency and public parliamentary session in the presence of the three presidencies and political forces to discuss the early election suggestion based on the constitution."
"All parties should be aware of their powers and shoulder their responsibilities in front of the people." He declared.
Al-Halbousi published in a second tweet, the text of Article 64 of the Iraqi constitution, which he relied on to call for early elections, and wrote that this is "the only constitutional process for early elections."
In a speech on the official Iraqi TV channel, last Thursday, Al-Kadhimi said that his government's goal is to "prepare for the early elections and solve the economic and health problems," calling for "early elections to be held on June 6 next year" and this was welcomed by "UNAMI".