PMF seizes explosives and weapons in Diyala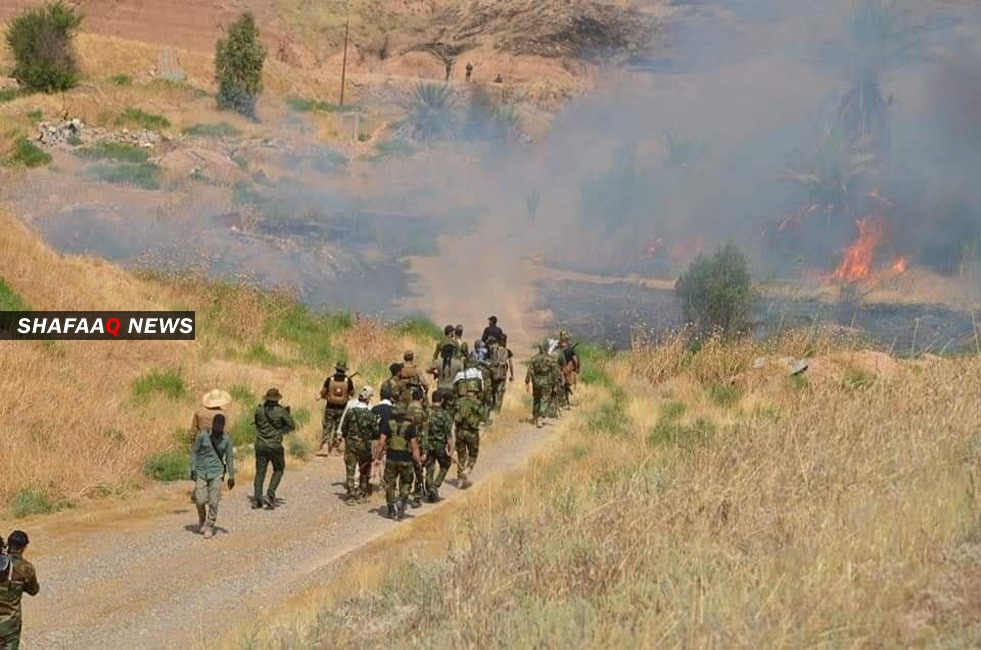 2020-07-30T18:52:21+00:00
Shafaq News/ Al-Hash Al-Shaabi (PMF) announced, on Thursday, seizing explosive barrels and rocket launchers that belong to ISIS in Diyala Governorate.
The commander of the 24th brigade in Al-Hashd Al-Shaabi, Ahmed Al-Saadoun Al-Tamimi, told Shafaq News agency, "The forces of the second regiment in the 24th brigade in Al-Hashd Al-Shaabi carried out, today, a pre-emptive security operation in the villages of Sansal, north of Muqdadiyah district".
He added, "During the operation, the forces were able to find a large ammunition belonging to the terrorist remnants of ISIS in the villages of Sensal, inside the house of the terrorist Muhammad Hussein, known as Muhammad Hassani al-Jabouri".
Al-Tamimi explained, "The stack contained hand grenades, BKCs, barrels containing explosive materials and tools utilized in explosive devices manufacture".