PMF pursues ISIS strongholds in Saladin, Kirkuk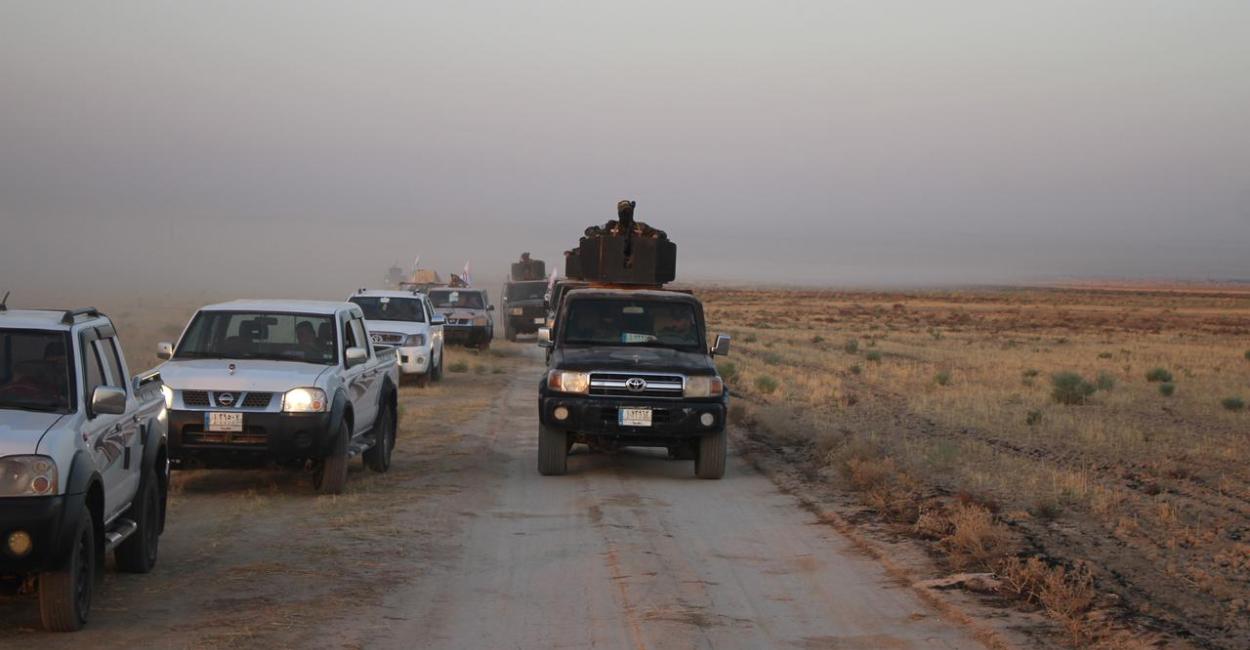 2023-09-24T06:21:35+00:00
Shafaq News / A high-ranking military official within the Popular Mobilization Forces (PMF) disclosed on Sunday the commencement of comprehensive security operations aimed at tracking and apprehending ISIS strongholds in the deserts of Saladin province, extending to the borders of Kirkuk province.
Mohammed al-Janabi, a leader in the PMF, informed Shafaq News Agency that units from PMF, in collaboration with military engineering, explosive ordnance disposal, military intelligence, and the Saladin Operations Command, have initiated inspection and sweep operations in the volatile and uncontrolled areas east of Saladin, along the border with Kirkuk.
He affirmed that the operation was launched from six different axes towards Al-Eith region east of Saladin, an area known to harbor concealed pockets of ISIS insurgents. He stressed that the primary objective of this operation is to eliminate the sources of terrorism and restore security and stability to the region.
At the outset of the operations, al-Janabi revealed that approximately seven improvised explosive devices were successfully detonated in the Al-Eith area by the military engineering and explosive ordnance disposal teams. He further highlighted that security forces continue to advance while diligently searching for additional explosive devices.
The eastern regions of Saladin, most notably the Al-Eith area, have been notorious hotspots for ISIS elements due to their vast and rugged terrain, as well as their lack of direct control by security forces. Moreover, these areas are in close proximity to the borders of Kirkuk and the volatile outskirts of Diyala.