PMF denies arresting journalists in Sinjar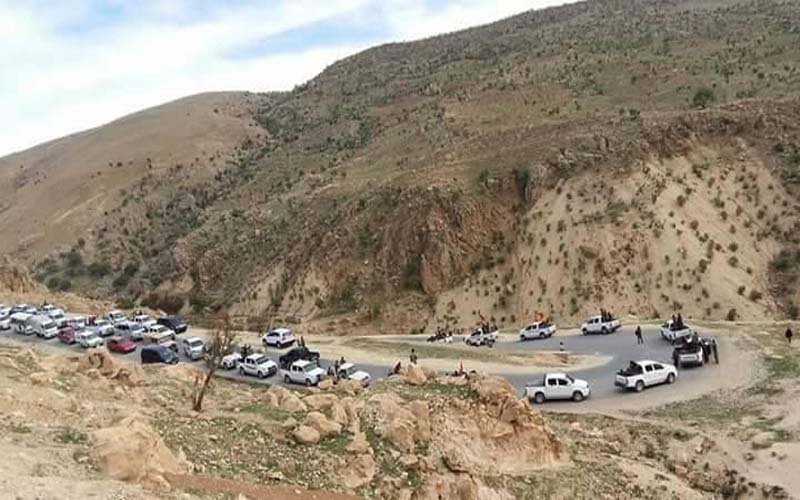 2021-02-24T14:10:40+00:00
Shafaq News / Al-Hashd al-Shaabi operations command in Nineveh issued an explanation regarding reports about the arrest of a reporter and a photographer between the Sinjar and Tal Afar districts.
The command said in a statement that Rudaw Media Network published news that a force from the 21st Brigade of al-Hashd arrested, this morning, a reporter and a photographer that work for the network.
The statement said, "the agency's staff was in the Sino area of ​​Sinjar district, and filmed al-Hashd al-Shaabi without prior approval. Therefore, their identities were checked by our security authorities, and after their affiliation was proven correct, they returned home safely."
The statement denied arresting the two journalists, calling on media institutions to ensure military coordination to receive the appropriate help and protection, especially since the mentioned area is not inhabited.