PM al-Sudani reiterates Iraq's support for Palestine, condemns Israeli violations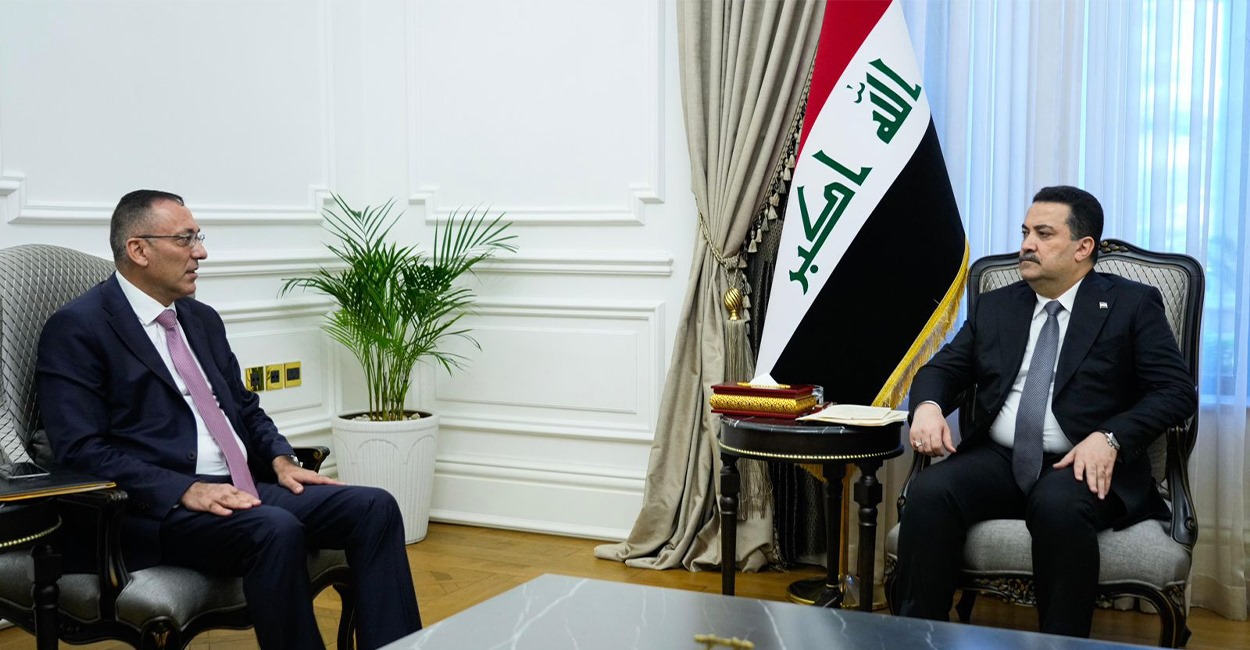 2023-11-20T15:45:15+00:00
Shafaq News/ Iraq's Prime Minister, Mohammad Shia al-Sudani, on Monday reaffirmed his country's unwavering support for the Palestinian people and their right to self-determination, condemning the ongoing violations and crimes perpetrated by Israeli forces against the Palestinian people.
In a meeting with Palestinian Ambassador to Iraq Ahmed al-Ruwaidi, al-Sudani conveyed a message of solidarity on behalf of the Iraqi government and people, emphasizing Iraq's steadfast stance in rejecting the injustices and suffering inflicted upon the Palestinians.
"Iraq's position remains steadfast in its rejection of the crimes and brutal violations that the Palestinian people are subjected to by the occupation forces," al-Sudani asserted.
The Prime Minister pledged Iraq's readiness to provide all forms of assistance to the Palestinian people, particularly those in Gaza, who continue to endure the atrocities of a years-long blockade and a recent conflict that erupted following the Hamas attack on October 17.
"Iraq is ready to provide all kinds of support and assistance in order to end the suffering of the people of Gaza," al-Sudani continued.
Ambassador al-Ruwaidi expressed his gratitude for Iraq's support, commending the country's leadership role in advocating for Palestinian rights. He acknowledged the importance of Iraq's aid in alleviating the humanitarian crisis in Gaza and promoting a just resolution to the Palestinian conflict.