PM al-Sudani calls for friendly states' assistance in combating corruption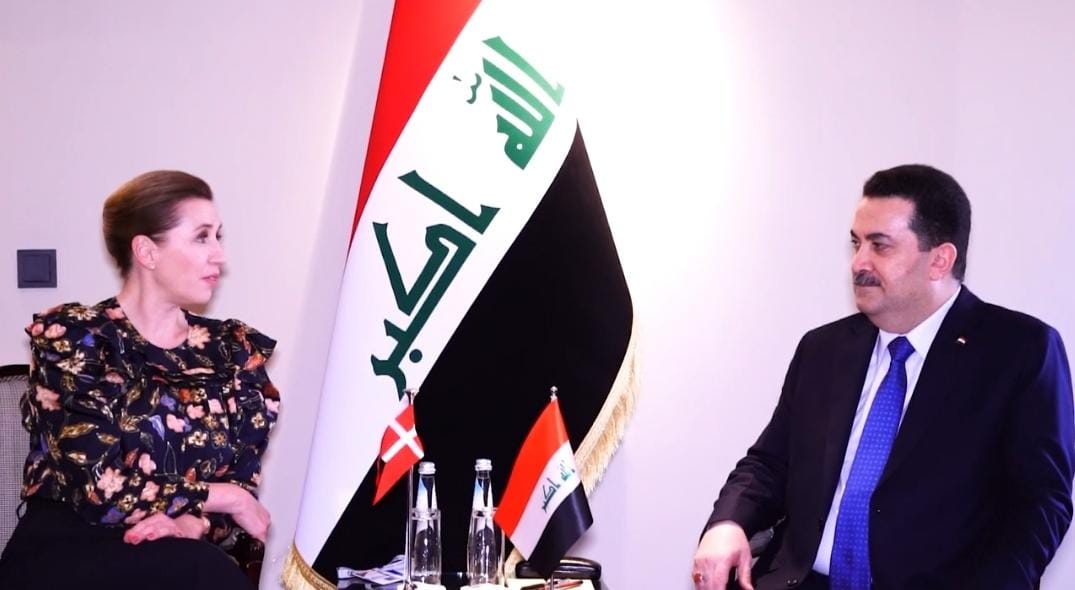 2023-02-18T18:39:07.000000Z
Shafaq News/ Iraq's Prime Minister Mohammad Shia al-Sudani on Saturday expressed desire to expand Iraq's cooperation with Europe in the fields of investments and anti-corruption.
Prime Minister al-Sudani's remarks came during a meeting with his Danish counterpart, Mette Frederiksen, on the sidelines of the Munich Security Conference (MSC59) in Germany's Bavaria.
A readout issued by his bureau said that Prime Minister al-Sudani discussed with his counterpart Iraq's friendly ties with Danmark and the European Union states, prospects of joint action in the fields of economy, sustainable development, climate change, security, and other global challenges.
The meeting, according to the readout, laid emphasis on cooperation as a means to combat terrorism and Iraq's role in achieving regional security and stability.
Al-Sudani said that his government's reforms create a favorable environment for European countries to invest in the oil and gas sector.
The premier urged Iraq's friends to help recover its looted assets and extradite wanted persons, stressing that combating financial and administrative corruption is a priority of his government.