More protesters gather in Tahrir square, Baghdad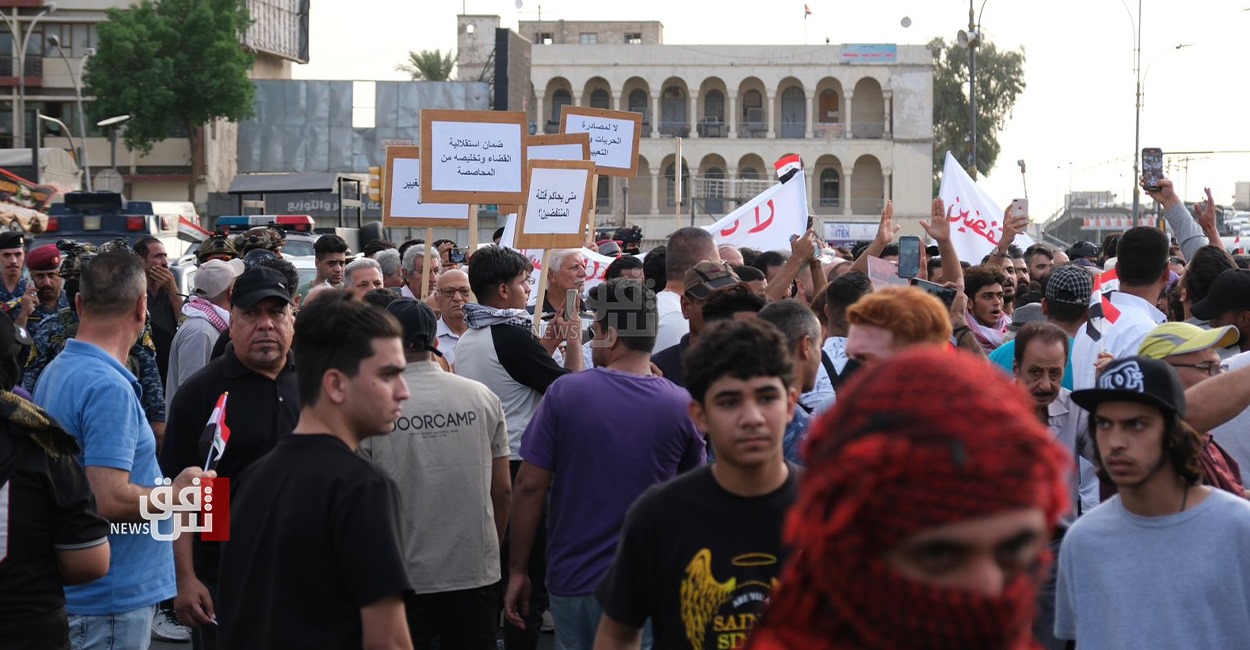 2023-10-01T15:03:10+00:00
Shafaq News / Hundreds of protesters gathered in Tahrir Square, central Baghdad, on Sunday to commemorate the fourth anniversary of the October protests, amidst occasional clashes with security forces.
Shafaq News Agency's correspondent reported that the number of protesters steadily increased during the day, reaching approximately a thousand demonstrators. Activists of various ages joined the protest, amidst strict security reinforcements.
Occasional minor clashes between security forces and protesters occurred without resulting in injuries on either side. The number of protesters is expected to increase over time.
Earlier in the day, about 100 people gathered in Tahrir Square, a symbolic location for the protesters as it was the starting point of the October 2019 demonstrations. Security forces managed to gather the protesters in Al-Umma Park to prevent the street from being blocked, ensuring the smooth flow of traffic and movement.
Previous reports highlighted clashes between security forces and protesters who attempted to descend onto the streets.