Khanaqin's Husseini processions prepare service plan for Iranian visitors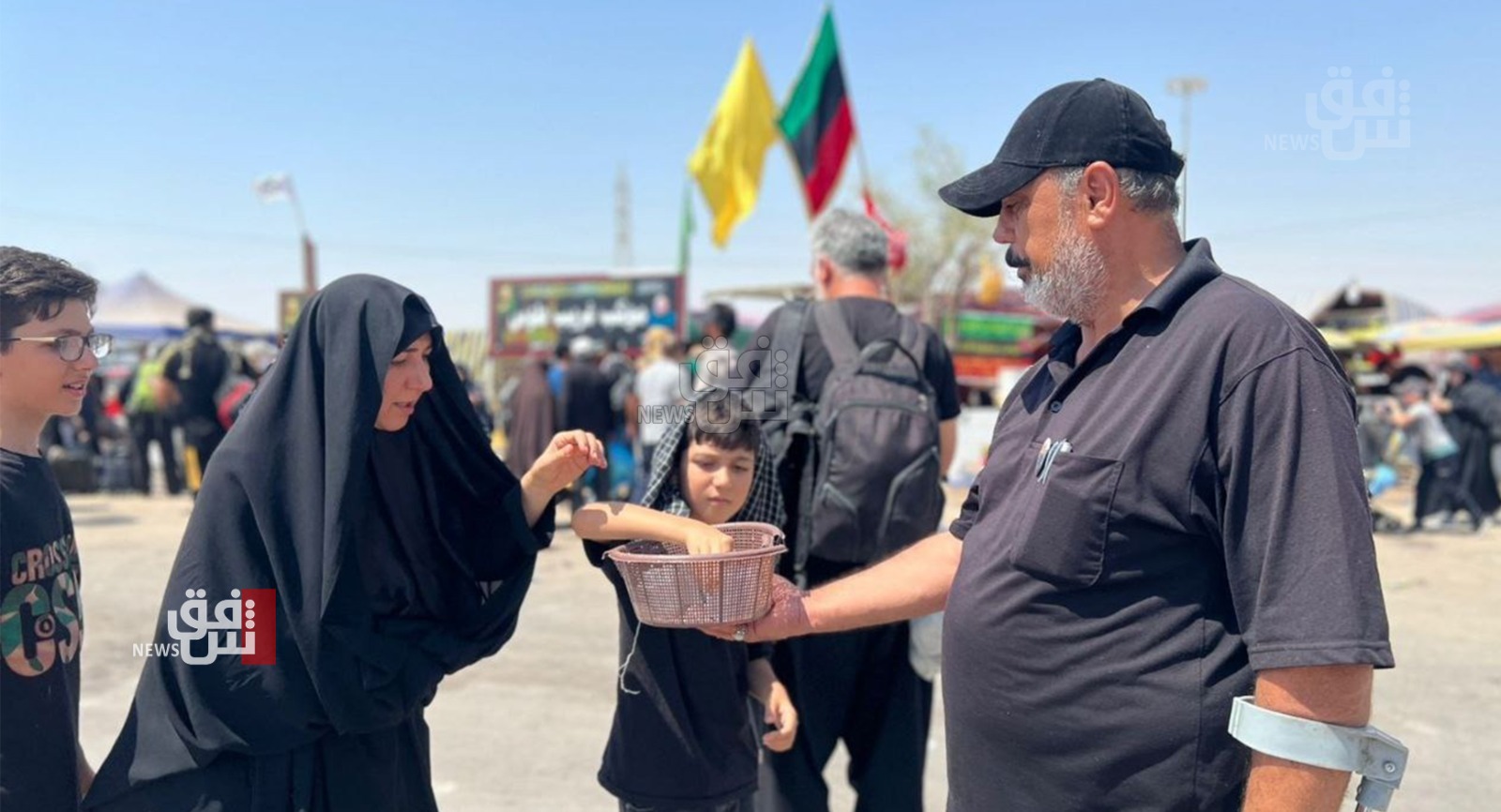 2023-09-01T10:40:24+00:00
Shafaq News / The Husseini processions in the district of Khanaqin announced the execution of a comprehensive service plan to welcome Iranian visitors through the Mandaliyah border crossing, with the participation of 25 processions.
Khanaqin procession official, Haider Al-Surmiri, informed Shafaq News Agency, "25 processions have been mobilized to provide services for welcoming Iranian visitors through al-Munthiriyah border crossing and escorting them to the province of Karbala."
He noted, "Khanaqin's processions have been distributed throughout al-Munthiriyah crossing to offer food and other services to the visitors," emphasizing the presence of "other processions from Khanaqin performing their service duties in Karbala during the days of the Arbaeen pilgrimage."
Al-Surmiri also affirmed, "readiness for a comprehensive service plan after the conclusion of the Arbaeen pilgrimage and the departure of the visitors through al-Munthiriyah crossing, given the influx of visitors and the necessity of providing services to secure their return to their homeland."
Iraq and Iran have reached an agreement in a high-level meeting to facilitate the entry of visitors around the clock, with a daily rate during peak days reaching up to 50,000 visitors through Diyala province.
According to statistics, more than 300 Husseini processions and organizations are spread across al-Munthiriyah crossing and the Iraq-Iran border to serve Iranian visitors during the Arbaeen pilgrimage.