KRG delegation presents budget negotiation outcomes in Baghdad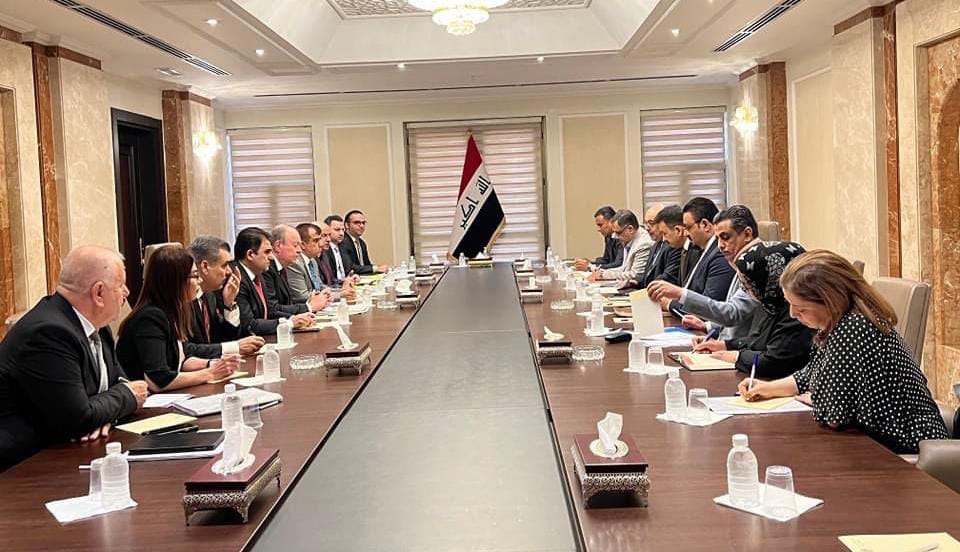 2023-07-20T19:01:03+00:00
Shafaq News / The Kurdish delegation presented the outcomes of their negotiations with the federal government to Baghdad after five days of meetings in the Iraqi capital.
During a press conference held in Baghdad on Thursday evening, the head of the Kurdistan Regional Government's Council of Ministers, Omed Sabah, who led the Kurdish delegation, stated that "the Kurdistan Regional Government expressed readiness to implement all the provisions of the budget law, despite certain unconstitutional clauses."
He further added, "As the Kurdistan Regional Government, we have demonstrated our commitment since June 25th, delivering 50,000 to 60,000 barrels of oil per day to the federal government. The Oil Ministry today confirmed the Region's commitment in the final record."
Regarding non-oil revenues, Sabah mentioned, "Regarding the issue of handing over non-oil revenues, we informed the federal government that we are ready, starting from next week, to hand over all federal non-oil revenues, including customs duties and taxes, according to the proportions in the Financial Administration Law and stipulated in Article 21 of the budget law, to be deposited in the federal government's account in cash starting from next week."
Sabah clarified, "After addressing these two issues, there will be no more excuses for not funding the Kurdistan Region's dues, in addition to showing the readiness of the Region to execute the balances related to the TBI Bank as per the text in the budget."
"We have asked the financial supervision in the Region and the federal government to begin the audit of all matters related to the budget law from next week", he concluded.