KDP anticipates victory in Saladin provincial council despite political challenges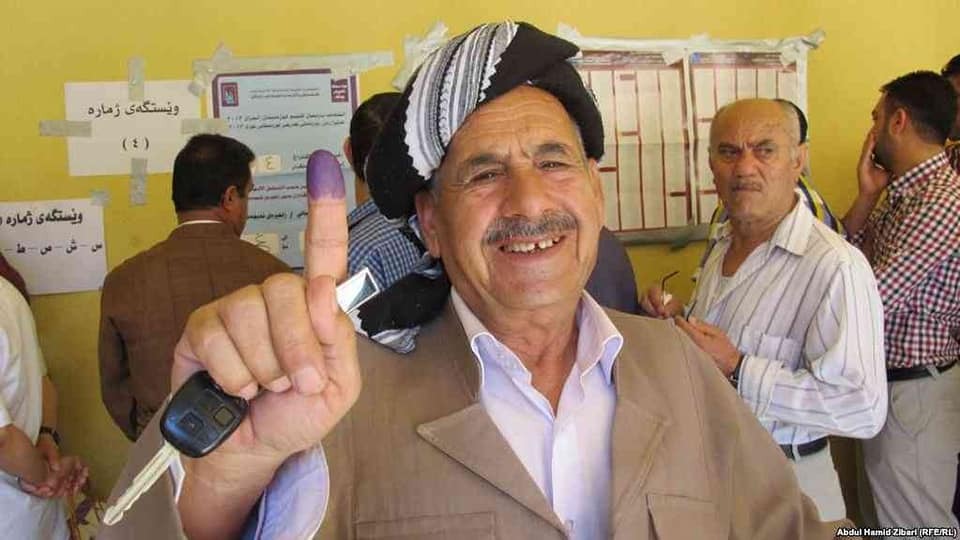 2023-09-07T12:00:04+00:00
Shafaq News / The Kurdistan Democratic Party (KDP), on Thursday, anticipated winning the Kurdish seat in the Saladin Provincial Council, despite the absence of its political presence and fierce competition with the Patriotic Union of Kurdistan (PUK), relying on the strength of the list it has formed.
A representative of the Democratic Kurdistan War Center (Karmian - Tuz Khurmatu), Akram Saleh, told Shafaq News Agency, "Despite the absence of our political presence and the fierce competition with the PUK in the upcoming local elections, our candidate has a better chance than the PUK's candidate."
Saleh added, "We will be running in the elections under difficult circumstances after our political headquarters were closed in Tuz Khurmatu following the events of October 16, 2017, and we rely on the 'National Decision' list to garner Kurdish votes, which includes 30 candidates representing about 10 parties led by Minister of Defense Thabit Al-Azzawi, as well as former MPs and political leaders Osama Al-Nujaifi, Raafat Al-Issawi, and Amar Yousef."
Saleh pointed out that the PUK possesses the means to contest the elections due to its political presence in Tuz Khurmatu. However, we will place our bets on the list allied with us and the chances of the female component as we will be entering the elections with a single female candidate. The KDP has prepared political and social programs for participating in the local elections in Saladin.
Regarding potential obstacles and hindrances to the KDP's electoral campaign, Saleh commented, "The problems have not yet surfaced, and every incident has its own narrative and stance."
It is worth noting that the KDP will participate in the elections for the Saladin Provincial Council with a single candidate, Tara Jalal Hameed, while the Kurdish voters in Tuz Khurmatu number more than 40,000.
The disputes and events of October 2017 led to the division of the Kurdish component and the fragmentation of its lists. The two main parties, KDP and PUK, did not agree to run with a unified list in the disputed areas.
On July 18, 2023, Sunni political leaders formed a new alliance called the "National Decision Alliance" to participate in the provincial council elections. The alliance includes Osama al-Nujaifi, former parliament speaker, Jamal al-Karbouli, head of al-Hal (solıtion) Party, Rafa al-Issawi, former finance minister, Thabit al-Abbasi, current defense minister, and other leaders. The political bureau of the new alliance chose Osama al-Nujaifi as the Secretary-General and Thabit al-Abbasi as the President of the alliance.