Iraqi warplanes eliminate four ISIS operatives in Kirkuk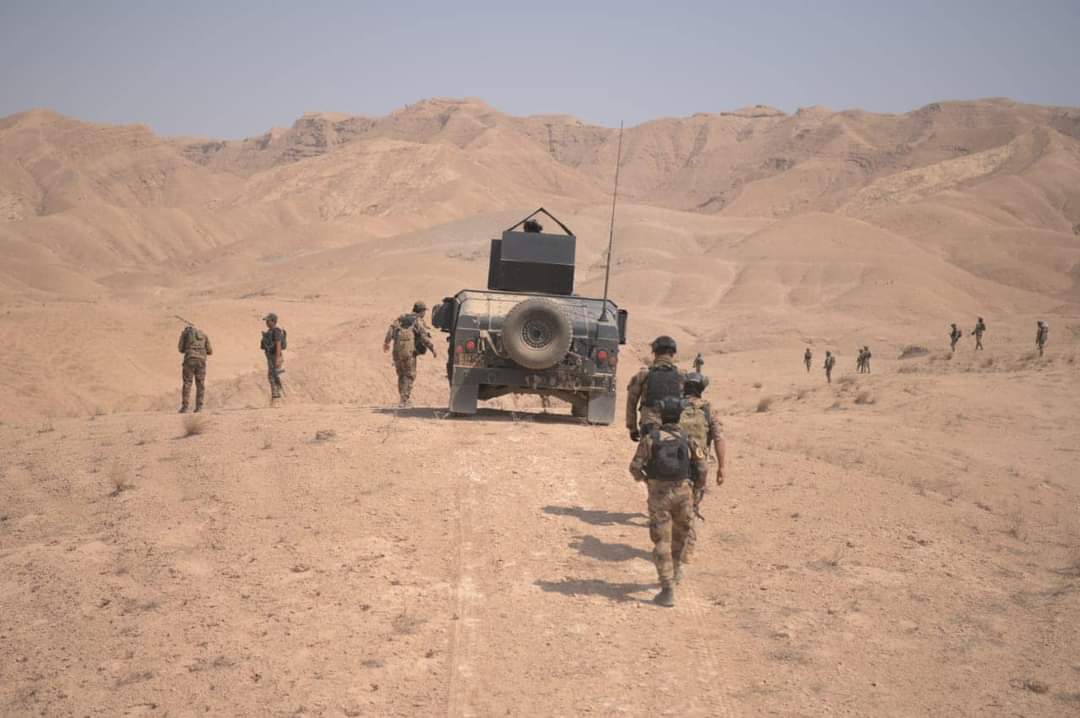 2023-08-17T12:54:46+00:00
Shafaq News/ The Iraqi Joint Operations Command announced on Thursday that a precision airstrike conducted by Iraqi warplanes had successfully targeted ISIS sites within Kirkuk governorate, eliminating four terrorists.
In an official statement, the Command disclosed that the air raid had inflicted substantial damage upon an ISIS guesthouse, obliterating command centers and underground installations. Additionally, a pickup truck was engulfed in flames due to the operation.
The statement highlighted the discovery of the remains of two terrorists, with one individual found to be rigged with explosive booby traps. Furthermore, fragments of two other terrorists were successfully recovered. The impact of the operation triggered the detonation of four explosive devices.
During the subsequent search, Iraqi security forces uncovered handwritten correspondence among the terrorists. Additionally, civilian and military equipment, furniture, essential supplies, provisions, water storage tanks, pumps, and a destroyed RPG7 launcher were retrieved.
From 2014 to 2017, Kirkuk, Iraq, served as a stronghold for ISIS, which captured the city in June 2014 and declared it the capital of its self-proclaimed caliphate. During its occupation, the group carried out a series of brutal atrocities, including mass executions, beheadings, and acts of sexual slavery.
The Iraqi Security Forces (ISF) liberated Kirkuk from ISIS control in October 2017. Collaborating with Kurdish Peshmerga forces, the ISF has since maintained a presence in the city to prevent any resurgence of ISIS. However, concerns persist regarding the group's efforts to rebuild its forces.
Kirkuk's current state of affairs remains fragile due to the city's ethnically diverse composition. Tensions persist between various ethnic groups, including Kurds, Arabs, and Turkmen.