Iraqi foreign minister invites his Lybian counterpart to visit Baghdad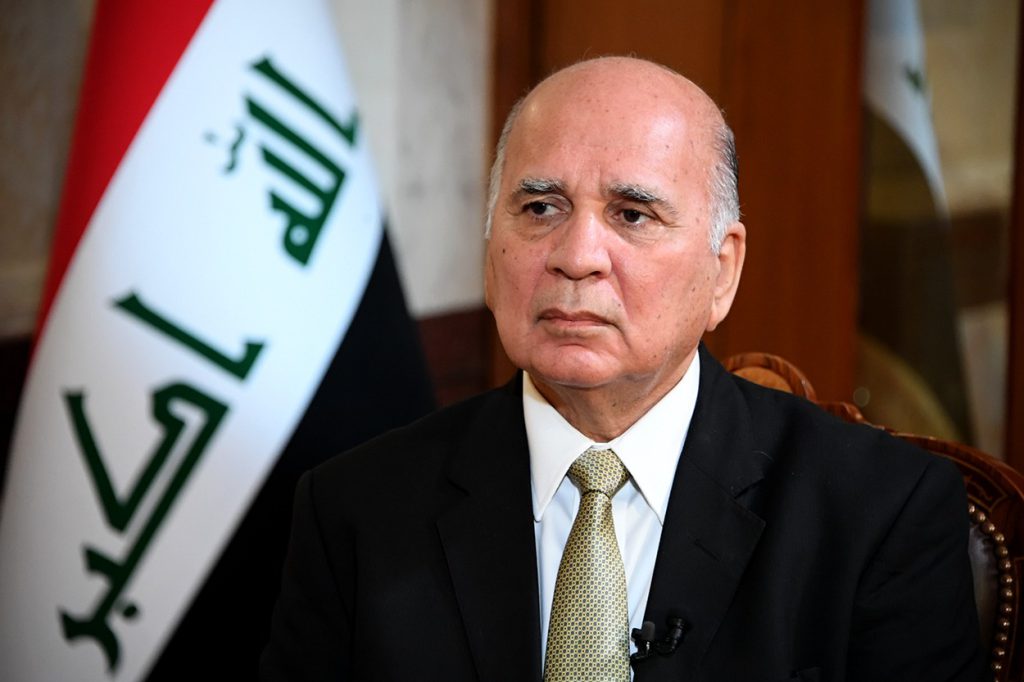 2023-11-18T20:21:15+00:00
Shafaq News/ Iraq's Minister of Foreign Affairs Fuad Hussein extended an invitation to his Libyan counterpart, Abdulhadi al-Hweij, during a telephone call on Saturday, according to a statement from the Iraqi Ministry of Foreign Affairs earlier today, Saturday.
The two diplomats, according to the press release, discussed avenues for advancing bilateral relations between Baghdad and Tripoli, and ways to align them with the bilateral aspirations of the two fraternal nations.
Both ministers reviewed key shared national challenges, particularly in the fields of economy, counter-terrorism, reconstruction, and development. Minister Hussein said that Iraq, drawing from its experience in combating terrorism, is ready to assist Libya in similar endeavors.
Addressing the impending diplomatic cooperation, Hussein stated, "The Iraqi Embassy in Tripoli will be opened soon," indicating that the Iraqi Ministry of Foreign Affairs has appointed a head of the Iraqi mission.
Hussein briefed his Libyan counterpart on critical developments in Iraq, encompassing political, economic, and security situations. He outlined diplomatic strategies pursued by Iraq to enhance regional security and stability, "balanced and mutually beneficial relationships with all parties, particularly Libya, with whom Iraq shares significant historical and cultural ties."
The Libyan Foreign Minister thanked Deputy Prime Minister Hussein for the expressions of solidarity from the Iraqi government and people in the aftermath of the earthquake that struck the city of Derna in Libya.
He commended the humanitarian initiatives of the Iraqi community in Libya and expressed interest in exchanging experiences with the Iraqi side, particularly in the fields of security, economy, reconstruction, development, and counter-terrorism..
Deputy Prime Minister Hussein extended an invitation to his Libyan counterpart to visit Baghdad to further enhance diplomatic engagement between the two countries, the press release concluded.