Iraqi and Turkish oil ministers fail to reach agreement on Kurdistan Region oil exports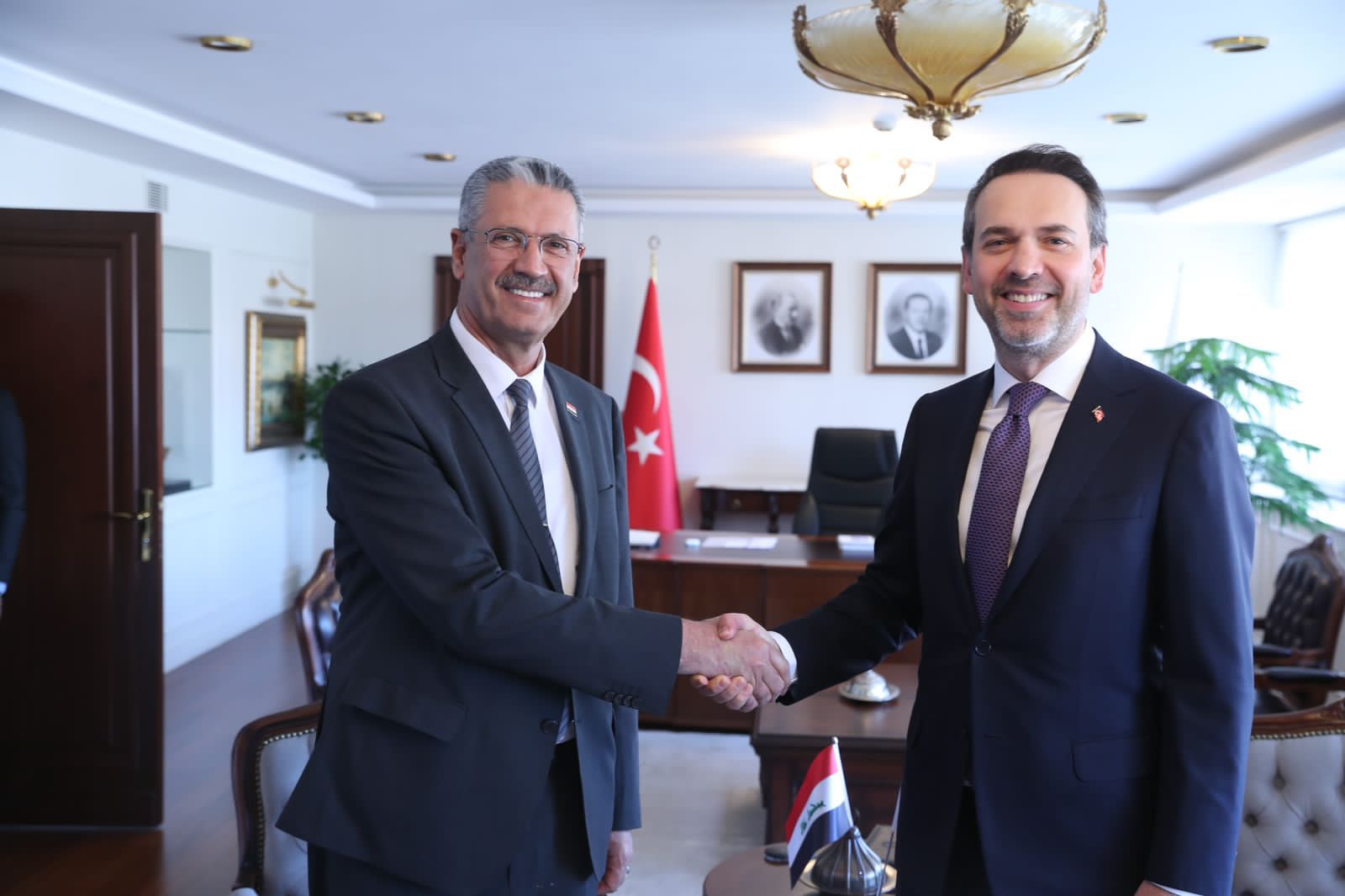 2023-08-22T15:42:02+00:00
Shafaq News/ The efforts to resume oil exports from the Kurdistan Region faced a setback as the oil ministers of Iraq and Turkey could not reach an agreement, according to a report by Reuters.
Iraq's Oil Minister engaged in discussions today with Turkey's Minister of Energy and Natural Resources, Alparslan Bayraktar. The focal points of their deliberations encompassed bilateral relations within the oil and energy sector, as well as strategies to promote collaborative initiatives.
Informed sources, as reported by Reuters, disclosed that the talks between the Iraqi and Turkish oil ministers concluded without a consensus on the resumption of oil exports from the Kurdistan Region of Iraq.
Despite the disparities in their positions, the ministers have opted to continue the dialogue to identify potential common ground in the future.
On Monday, Abdul-Ghani embarked on a formal two-day visit to the Turkish capital, Ankara, as part of the ongoing diplomatic endeavors to engage with Turkey on matters concerning energy and oil.
Notably, Turkey ceased the transport of approximately 450,000 barrels per day of Iraqi crude through a pipeline from the Fish-Khabur border region to the Ceyhan port on March 25. This decision followed an arbitration ruling in favor of Iraq, contending that Turkey's allowance of oil exports from the Kurdistan Regional Government (KRG) to Ceyhan port without Iraq's consent violated a mutual agreement.
Article 13 of the Iraqi federal budget obligates the Kurdistan Region to hand over a minimum of 400,000 barrels of crude oil daily to SOMO (State Oil Marketing Organization). These barrels are designated for export through the Ceyhan port or for domestic use if not exported.
While the suspended flows account for a mere 0.5% of global oil supply, the halt prompted oil firms operating in the area to curtail output or store excess production, contributing to a rebound in oil prices to nearly $80 per barrel last week.
In April, the Iraqi federal government and the KRG initially reached an accord to restart northern oil exports. However, over four months later, the pipeline to Turkey remains inactive, underscoring the complexities involved in the process.