Iraqi Prime Minister discusses upcoming US visit, regional security, and economic transformation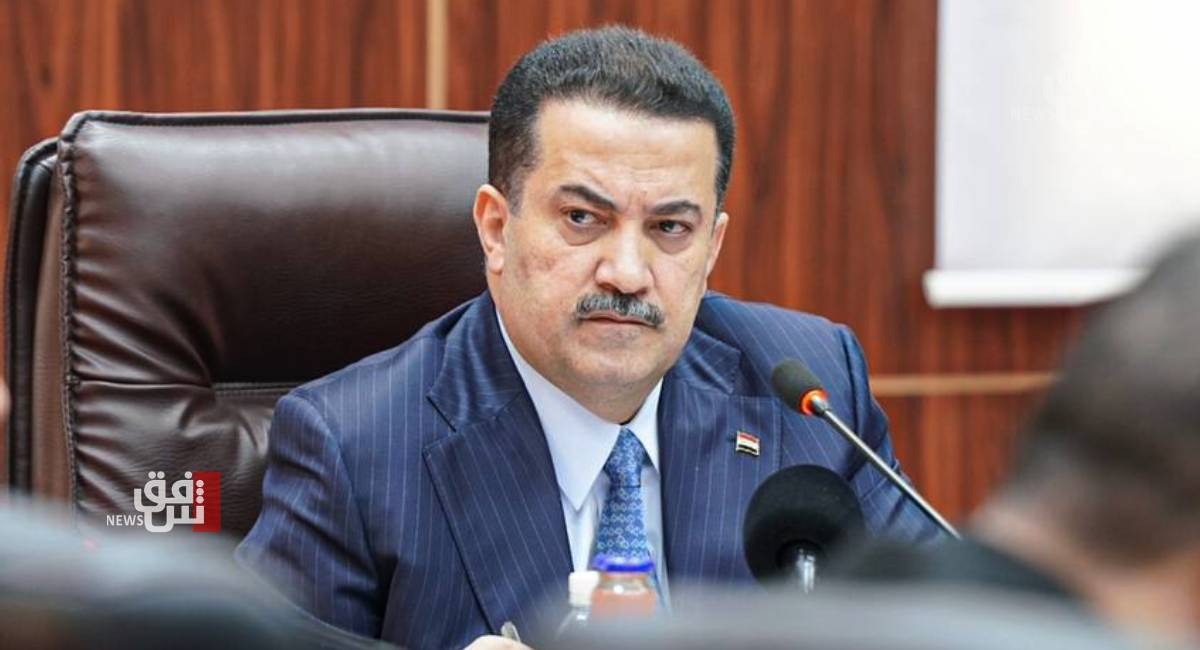 2023-09-21T19:45:17+00:00
Shafaq News/ Iraqi Prime Minister Mohammad Shia Al-Sudani revealed during a recent interview with CNN that the Iraqi and American Foreign Ministries are actively working to coordinate his upcoming visit to the United States. This visit is in response to an invitation extended by President Joe Biden.
Al-Sudani, who is currently in New York attending the United Nations General Assembly meetings, shared insights on several key topics:
1. Strengthening Bilateral Ties with the United States
Al-Sudani emphasized the importance of discussing and activating the strategic framework agreement between Iraq and the United States. This agreement encompasses various facets, including economic, educational, cultural, and security cooperation. He highlighted Iraq's significance in the energy market and expressed his eagerness to explore opportunities for American companies to contribute to various sectors within Iraq.
2. Iraq's Security and Cooperation with Global Coalition
Al-Sudani emphasized that Iraq no longer requires combat forces from the United States or the rest of the Global Coalition countries. He cited the readiness and capabilities of Iraqi security forces as being at an advanced stage. The focus has shifted from combat operations against groups like ISIS to cooperation in specific areas with the international coalition.
3. Relations with Neighboring Countries
Regarding relations with neighboring countries, Al-Sudani was committed to rejecting any aggression on Iraq's borders, whether from Turkey or Iran. He asserted Iraq's sovereignty and stated that Iraqi soil would not be used to launch attacks against neighboring nations. He revealed that efforts are underway to establish security committees with Turkey and Iran to enhance border stability.
4. Regional Diplomacy and Cooperation
Al-Sudani highlighted ongoing discussions with Turkey and expressed the importance of addressing security concerns through dialogue and joint committees. He also emphasized Iraq's interest in fostering regional stability and noted ongoing efforts to promote dialogue between Iran and Arab nations, including Saudi Arabia.
5. Economic Transformation and Energy Independence
Al-Sudani discussed Iraq's efforts to achieve energy independence through projects with Total, the fifth round of energy projects, and national initiatives.
"Iraq aims to rely on its gas resources to operate power plants within two years. The government's economic plan focuses on diversifying the economy and maximizing gas and financial revenues to develop key sectors like agriculture, industry, and commerce."
6. Combating Corruption and International Support
Addressing the challenge of corruption, Al-Sudani acknowledged it as a significant obstacle facing Iraq. He called for international support in combating corruption, recovering stolen assets, and bringing individuals wanted for corruption to justice.
7. Climate Change and Water Scarcity
Al-Sudani recognized climate change as an existential threat to Iraq and highlighted the national strategy to combat pollution until 2035. He stressed the importance of investing in gas utilization and renewable energy. He also expressed the need for international support to mitigate the impacts of climate change and address water scarcity issues affecting Iraq's marshes and river levels.
8. Security and Tourist Safety
Al-Sudani addressed concerns about the safety of tourists in Iraq, particularly the case of a woman who entered Iraq with a Russian passport and subsequently disappeared. He assured Iraqi security services are actively investigating the disappearance and determined to uncover the truth. Iraq remains open to welcoming tourist delegations and foreign companies, with security being a top priority.