Iraqi Prime Minister Al-Sudani urges swift action on lagging hospital project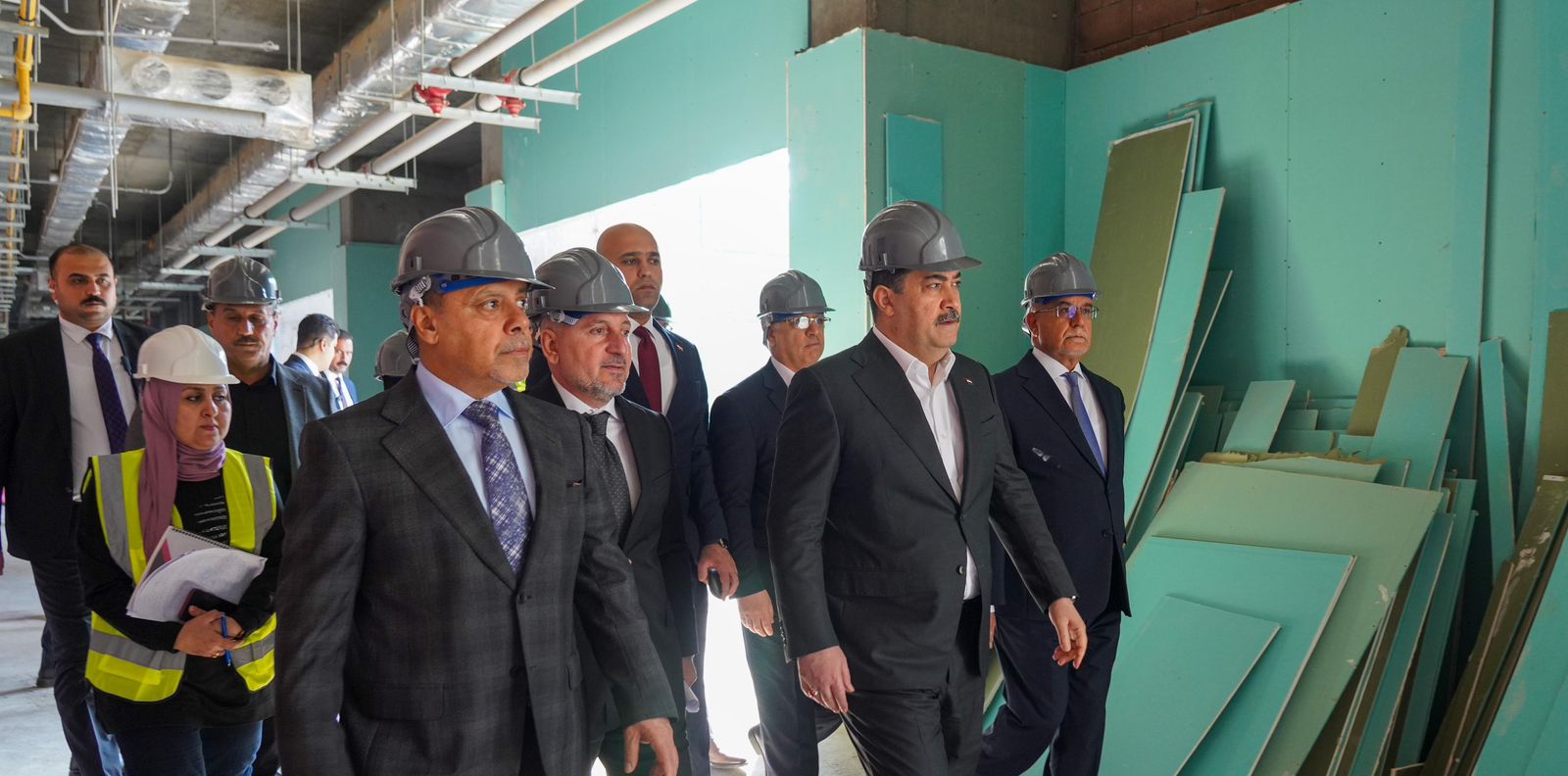 2023-11-18T13:07:35+00:00
Shfaq News/ Iraqi Prime Minister Muhammad Shia Al-Sudani emphasized addressing health infrastructure challenges during a field visit to the Al-Fadhiliya Hospital project in Baghdad on Saturday.
Al-Sudani highlighted the need to complete the delayed hospital project and warned that violators could face administrative penalties.
The Prime Minister's office outlined that Al-Sudani inspected the Al-Fadhiliya Hospital project, identifying technical issues stemming from defects in the study and original designs. He directed relevant authorities to address these concerns swiftly.
During a meeting at the project site, attended by the Minister of Health, the Governor of Baghdad, the engineering staff, and the implementing company, Al-Sudani underscored the government's commitment to the health sector. He expressed concern about delayed hospital projects, some of which have been overdue for over a decade, impacting health, medical, and therapeutic services.
Highlighting the absence of new hospital constructions in Baghdad since 1986, Al-Sudani stressed the government's determination to overcome obstacles hindering the implementation of lagging hospital projects in both the capital and provinces.
The Prime Minister acknowledged various challenges faced by these projects, including issues related to service connections such as sanitation, electricity, water provision, roads, and parking facilities. Al-Sudani directed authorities to address the inflation in prices of medical devices and urged the government to explore avenues for assistance to expedite project completion.
He instructed the facilitation of procedures for paying foreign workers' dues and emphasized the importance of adhering to specified timeframes for project completion. Al-Sudani warned that any delays could result in administrative penalties for those responsible. Additionally, he called for resolving sewage treatment issues by relevant departments. He requested a detailed progress report on three ongoing hospital projects in Baghdad—Hospitals Virtue, People, and Freedom—by the end of the week. He affirmed his commitment to overseeing the implementation of these directives.