Iraqi Parliament to discuss the attacks on International missions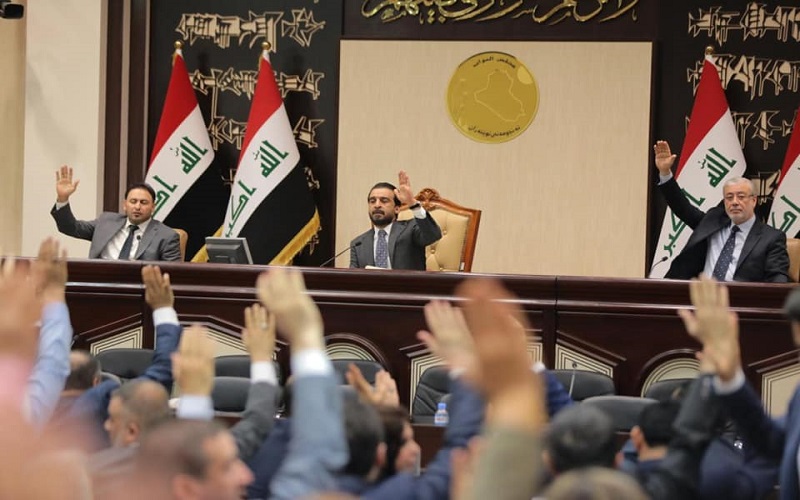 2020-09-28T13:49:49+00:00
Shafaq News / The Parliamentary Foreign Relations Committee announced on Monday its intention to discuss the issue of targeting diplomatic missions and American "moves" and "threatening" to use force and launch wars.
A member of the committee, Amer Al-Fayez, told Shafaq News agency, "The Parliamentary Foreign Committee intends in the coming days to discuss targeting diplomatic missions and recent American moves, including threatening to use force, launch war and escalate against Iraq".
He added, "the last meeting of the three presidencies emphasized the rejection of targeting diplomatic missions and the use of force".
Today, Monday, the US State Department accused groups backed by Iran of carrying out the bombing of the Green Zone in the capital, Baghdad.
A Foreign Ministry spokesman said in a special statement to Shafaq News agency, "The missile strikes targeting our embassy in Baghdad by Iranian-backed groups also pose a threat to the Iraqi government and the neighboring diplomatic missions, in addition to the residents of the international-green zone - and the surrounding areas".
Yesterday, Sunday, the four Iraqi presidencies, "the Republic, the Government, Parliament, and the Judiciary" stressed on keeping the arms in the hands of the state, protecting diplomatic missions and confronting "outlaws", noting that "declaring war" is the prerogative of state institutions and no party has the right to declare it.