Iraqi Parliament Holds Special Session to Vote on 2023 Budget Law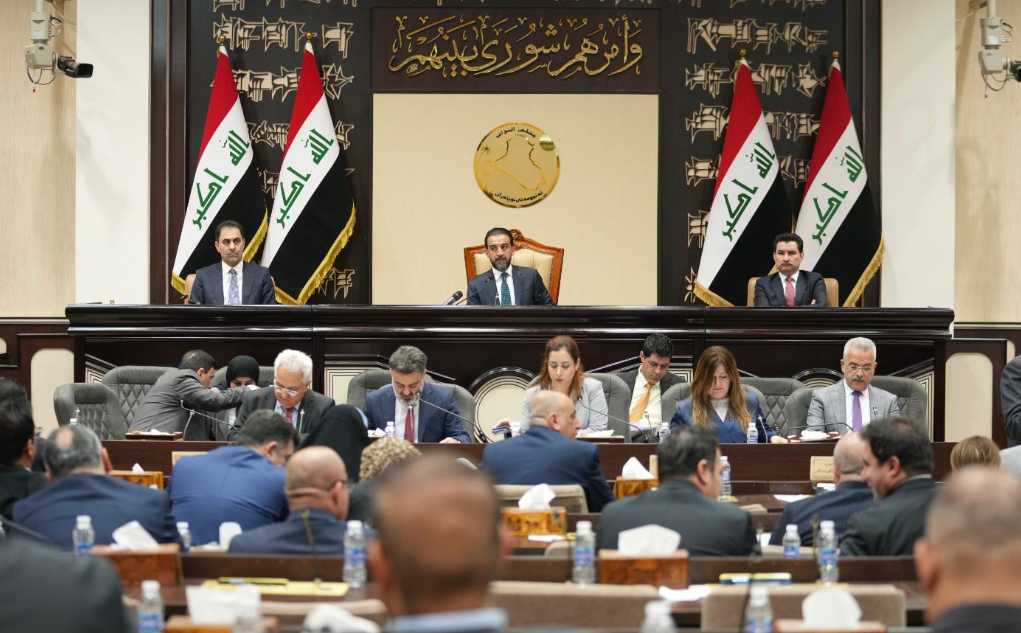 2023-06-08T20:59:03+00:00
Shafaq News / The Iraqi Council of Representatives held a special session today to vote on the 2023 budget law, following months of political disputes that had hindered the voting process.
The session was attended by 258 deputies.
Mueen al-Kadhimi, a member of the Parliamentary Finance Committee, informed Shafaq News Agency that an agreement had been reached with the Council of Representatives to vote on 15 articles of the budget law. The remaining articles will be postponed until Saturday.
It is worth noting that on March 13th, the Iraqi Cabinet approved the largest financial budget in the country's history, amounting to 197 trillion and 828 billion Iraqi dinars (approximately 152.2 billion dollars), with a total deficit of 63 trillion Iraqi dinars.