Iraqi PM meets U.S. Treasury Under Secretary, discusses economic reforms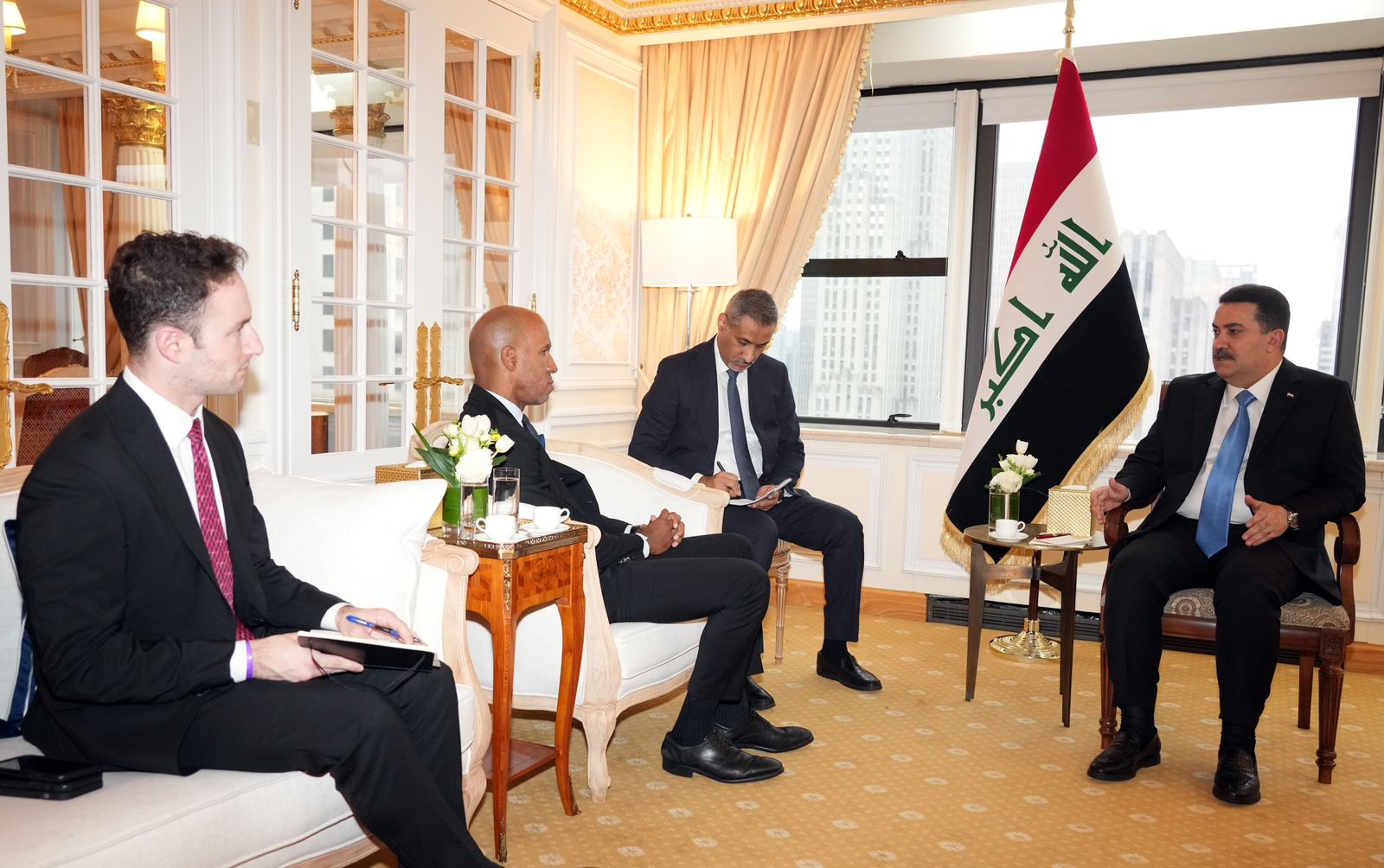 2023-09-19T06:47:05+00:00
Shafaq News/ On Tuesday, Iraqi Prime Minister Muhammad Shia al-Sudani met with Brian Nelson, the U.S. Department of the Treasury's Under Secretary for Terrorism and Financial Intelligence. The meeting took place on the sidelines of al-Sudani's participation in the United Nations General Assembly's seventy-eighth session, as confirmed by an official statement from his office.
During the meeting, discussions revolved around cooperation mechanisms between Iraq and the U.S. Department of the Treasury, focusing on reviewing the government's priorities for implementing economic and administrative reforms within the government program.
PM al-Sudani emphasized that the government had taken several steps in collaboration with the Central Bank of Iraq to implement financial reforms. These reforms are pivotal to achieving the government's objective of transitioning from a unilateral economy to a productive and diversified one. He noted that a financial database for banking transactions was created for the first time, enhancing trust in dealings with both local and international banks.
Al-Sudani also highlighted the government's efforts to curb money laundering operations by applying international standards at procedural and judicial levels. This approach aims to enable genuine trade that supports economic development.
The Prime Minister reaffirmed the government's support for the private sector through a series of decisions and procedures and provided necessary facilities within the federal budget for the next three years.
In response, Nelson commended the reforms the Iraqi government undertook in the banking and financial sectors. He recognized the government's success in rebuilding the confidence of global financial institutions, such as Citibank and J.P. Morgan.
The U.S. official emphasized the U.S. Treasury's willingness to collaborate closely with the Central Bank of Iraq and cooperate on matters related to financial liquidity and Iraqi commercial bank transfers abroad and reiterated U.S. support for the stability of the Iraqi economy.