Iraqi Foreign Minister advocates comprehensive ceasefire in gaza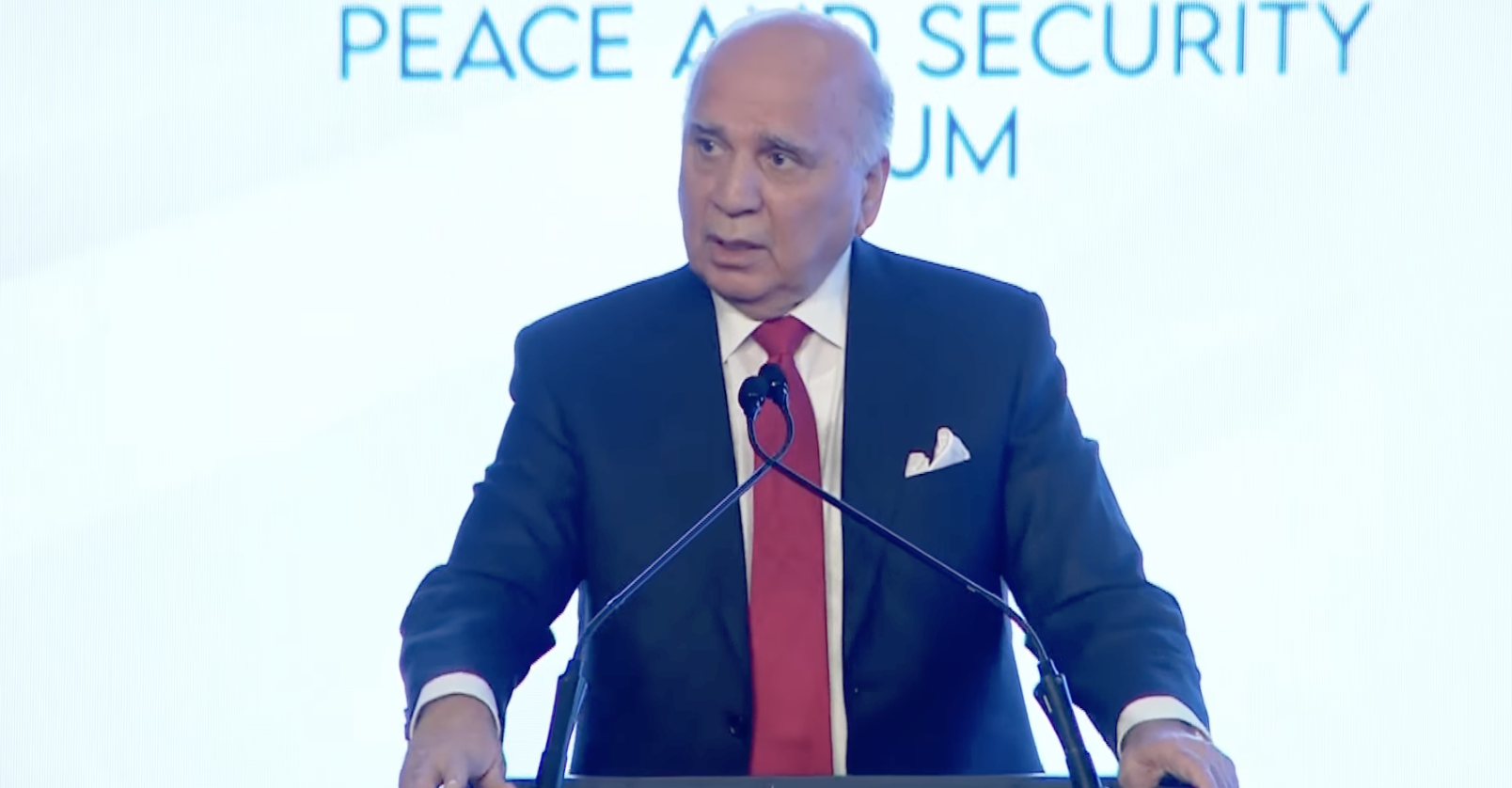 2023-11-20T11:44:00+00:00
Shafaq News/ Iraqi Foreign Minister Fuad Hussein confirmed on Monday that the Iraqi government is actively working on a complete ceasefire in Gaza, emphasizing a commitment to ending the conflict, not merely a truce.
Speaking at the fourth meeting of the Middle East Peace and Security Forum hosted by the American University of Kurdistan in Duhok, Hussein addressed the complex dynamics surrounding the ongoing conflict. He outlined the Iraqi government's policy to work towards establishing a Palestinian state, with a focus on rebuilding Gaza.
"There are different trends in the Iraqi political arena related to the policies of the different parties," Hussein stated. "There are trends that call for linking the presence of the coalition and advisors in the Iraqi arena to the war with Gaza, and there are other trends that see this as an Iraqi issue, leading to many problems in the Iraqi reality, including Kurdistan."
The Foreign Minister emphasized the Iraqi government's efforts to maintain continuous communication with decision-makers, especially in Washington, to influence and pressure Israel to halt the war on Gaza. He acknowledged varying perspectives in the region, with some countries aiming to limit the scope of the conflict to Gaza, aligning with Washington's approach. However, Hussein warned of regional policies seeking to continue the war, describing it as a war of attrition without expansion, posing potential risks to Iraq's internal dynamics and component relations.
Hussein pointed out the government's initiatives, led by Prime Minister Mohamad Shia Al-Sudani, to convince factions linking foreign presence in Iraq to the war on Gaza that certain operations are not in the interest of stability and security in Iraq, posing significant risks. He raised concerns about potential reactions from coalition forces in military, security, political, and economic dimensions if such operations persist.
"As these challenges unfold, the question is, what will be the reaction of others, especially the (Global) Coalition forces, from a military and security standpoint, and will they have political and economic consequences? We are all facing challenges," concluded the Iraqi Foreign Minister.