Iraqi Forces Launch 'Expand and Extend' Security Plan to Protect Energy Towers from Terrorist Threats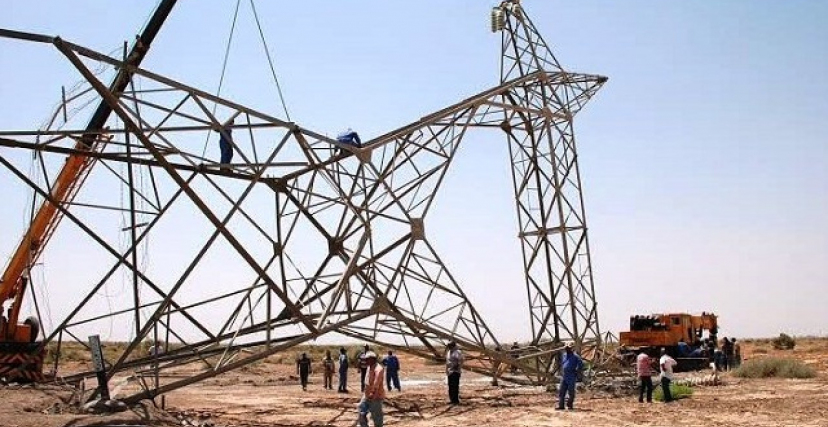 2023-08-07T12:48:42+00:00
Shafaq News/ Iraqi security forces has launched an 'expand and extend' operation across the Saladin and neighbouring Anbar governorates in an effort to safeguard power transmission towers from sabotage and terrorist activities.
Azzam Kamel Tuwaisan, director of the al-Siniya sub-district in northwestern Saladin, told Shafaq News Agency that the 91st brigade of the Iraqi Army has extended its presence into the "prohibited zones" between al-Siniya and Haditha district.
"The primary goal is to protect power towers from destruction and potential terrorist strikes," he said.
Tuwaisan explained that the 400 kV power line extends for approximately 120 kilometres between Anbar and Saladin. He explained, "More than 30 kilometers of this line, situated outside of the protected area, have been reduced, with security forces expanding their footprint within the region to deter any attempts to target the towers."
The director said the deployment of "dozens of stationary and mobile patrols to safeguard towers in vulnerable regions, supplemented by aerial surveillance plans for power towers."
Tuwaisan underlined that the predominant sources of threat are found alJazeera region, spanning between Anbar, Nineveh, and Saladin, which continues to serve as a hotspot for the mobility and operations of ISIS militants.
Previously, four power transmission towers located between Anbar and Saladin collapsed following terrorist attacks involving explosives, causing significant service disruptions. However, maintenance teams from the Ministry of Electricity were able to restore service by promptly repairing the damage.