Iraqi Culture Minister resumes duties following rejection of resignation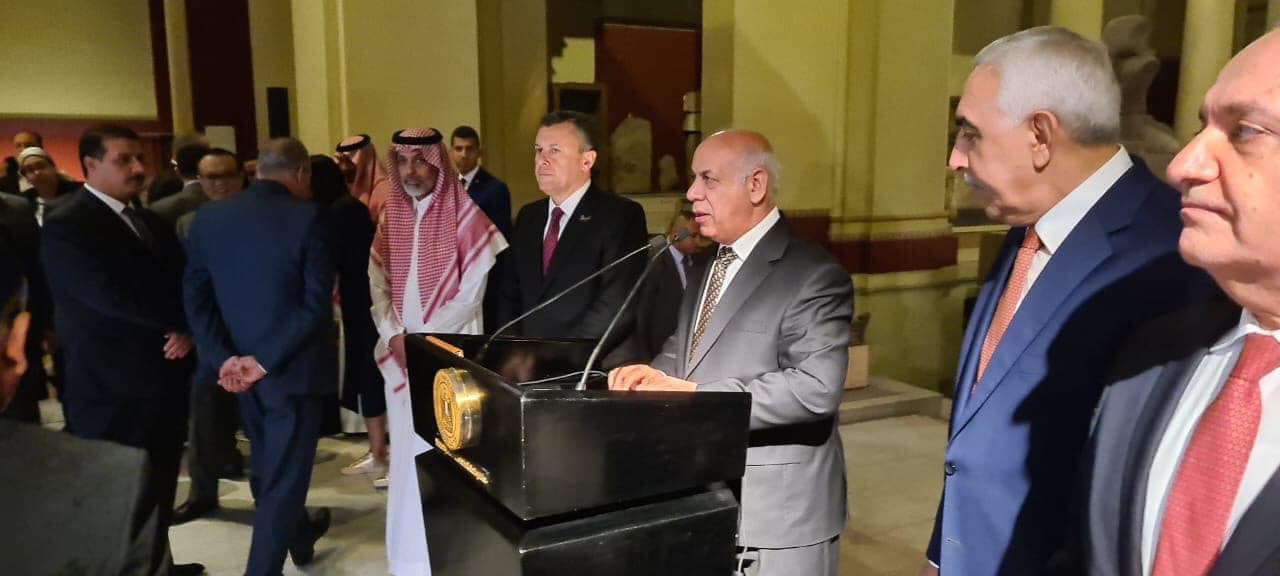 2023-11-21T09:47:20+00:00
Shafaq News / Ahmed Fakak Al-Badrani, the Minister of Culture, resumed his duties after the Prime Minister rejected his resignation in light of the Federal Court's recent decision to terminate the membership of Parliament Speaker Mohammed Al-Halbousi, who leads the Taqaddum Party.
This decision was based on the Diwani Order, in which the Prime Minister rejected the resignation of the ministers of culture, industry, and planning affiliated with the Al-Taqaddum Party led by Al-Halbousi, as per a statement.
Al-Badrani returned to his work at the ministry headquarters in Baghdad on Tuesday. He was welcomed by ministry deputies, heads of departments, public directors, and staff members of various divisions and departments within the ministry.
The Culture Minister emphasized the importance of working as a unified team to achieve distinguished cultural and intellectual output, highlighting the ministry's role in tourism and archaeological fields. He praised the exceptional efforts of the ministry's personnel, acknowledging their dedication to change and development, rooted in their history and civilization.
Prime Minister Mohammed Shia Al-Sudani rejected the resignations submitted by the ministers of planning, industry, and culture on Monday, following the Federal Supreme Court's decision to terminate Mohammed Al-Halbousi's membership in the Iraqi Parliament.
Ministers Mohammed Tamim of Planning, Khalid Batal of Industry, and Ahmed Al-Badrani of Culture had tendered their resignations to the Prime Minister in protest against the Federal Supreme Court's decision to end Al-Halbousi's parliamentary membership.