Iraq to continue sending aid, including oil, to the "brotherly Syrian people"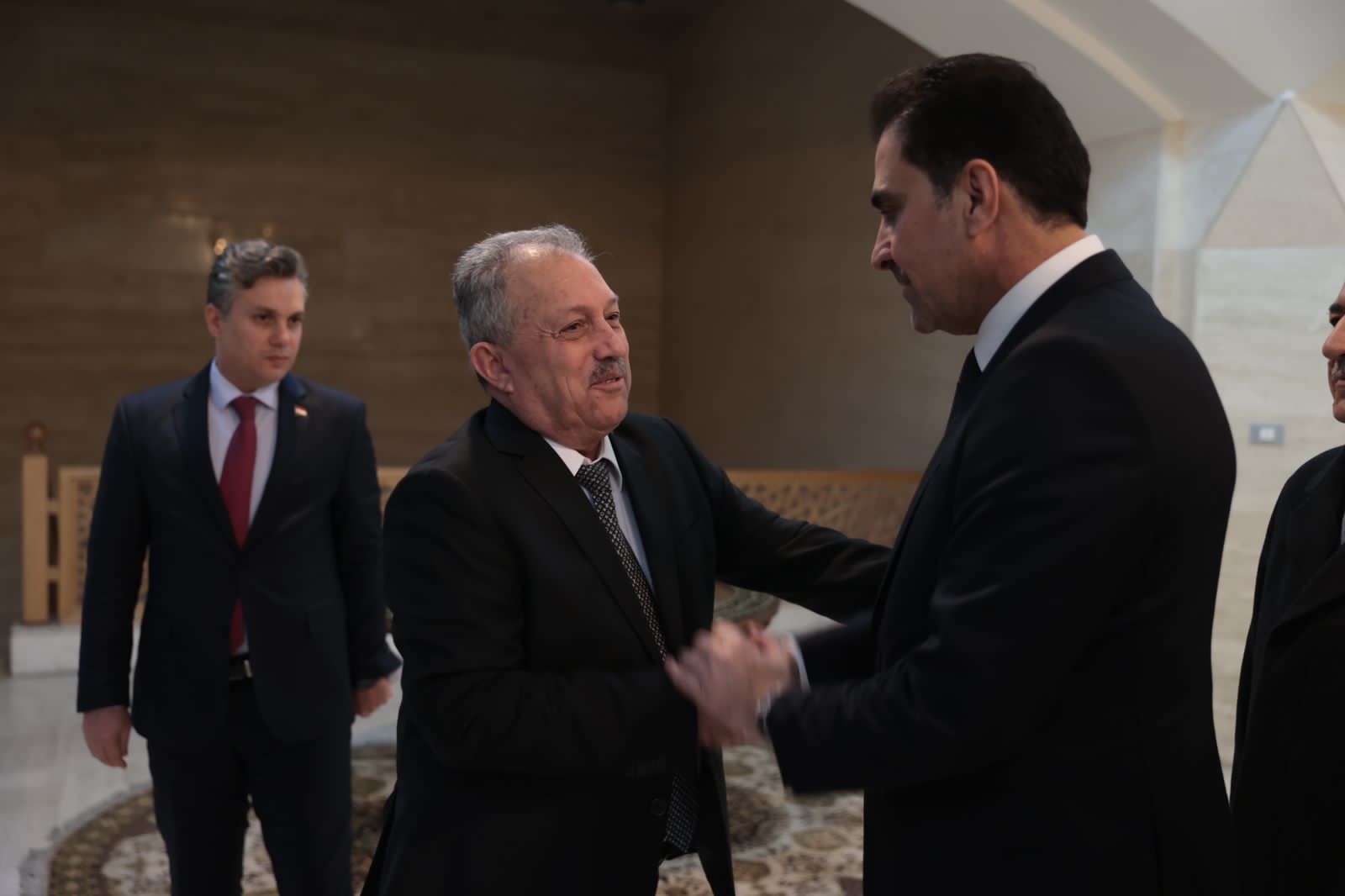 2023-02-10T14:37:03.000000Z
Shafaq News/ The First Deputy Speaker of the Iraqi Parliament pledged that Baghdad would continue sending aid to Syria until the after-earthquake crisis ends.
During an official visit to Damascus, Mohsen Al-Mandalawi meets Syrian Prime Minister Hussein Arnous.
"The Iraqi people, Parliament, and government share affliction with their Syrian brothers; every Iraqi support them in this crisis," Al-Mandalawi said.
The top Iraqi official pledges that aid would continue flooding Syria daily, including supplies, oil derivatives, and assistance in Relief and rescue.
The Syrian Prime Minister praised the stance of the Iraqi government and people, pointing out that Syria needs urgent aid, mainly because thousands of families are now homeless and need shelter due to the bad weather conditions.
At least 2,037 people have died, and 2,950 have been injured in rebel-held areas in the northwest, according to the 'White Helmets' civil defense group.
According to Syrian state media, there were 1,347 deaths and 2,295 injuries reported in government-controlled parts of Syria.
The after-catastrophe situation is at its worst in Syria.
The rescue operation is more complicated as the quake-affected area is divided between government-held territory and the country's last opposition-held enclave, surrounded by government forces and borders Turkiye.
The head of the Syrian Arab Red Crescent, Khaled Hboubati, urged the United States and the European Union to lift the sanctions imposed on Syria, saying the country needs help following the earthquake.
"I call on for the lifting of sanctions on Syria. This is the most important thing for us," Hboubati told a news conference in Damascus, highlighting the need for construction machinery for the rescue effort.
Sanctions by the United States, the European Union, and some Arab countries have been in place since 2011 after President Bashar Assad's government cracked down on protests against his rule.
The UN Secretary-General Antonio Guterres said the Syria humanitarian fund and the Syria cross-border fund need urgent support. They are the best options for the UN and its humanitarian partners to respond rapidly to people in need.
Already, $25 million has been released from the UN's Central Emergency Response Fund to jumpstart the response. By early next week, a Flash Appeal for donor support will be issued for those affected by the Earthquake in Syria. Guterres said.
He said UN agencies and international and national NGOs in Syria are assessing their initial funding requirements for the next three months.
"The humanitarian community will use these resources for critical aid: shelter, health, nutrition, water, sanitation, hygiene, education, protection, and psychosocial support services."