Iraq's head of state meets IBBS president: Iraqi universities "have a good academic reputation."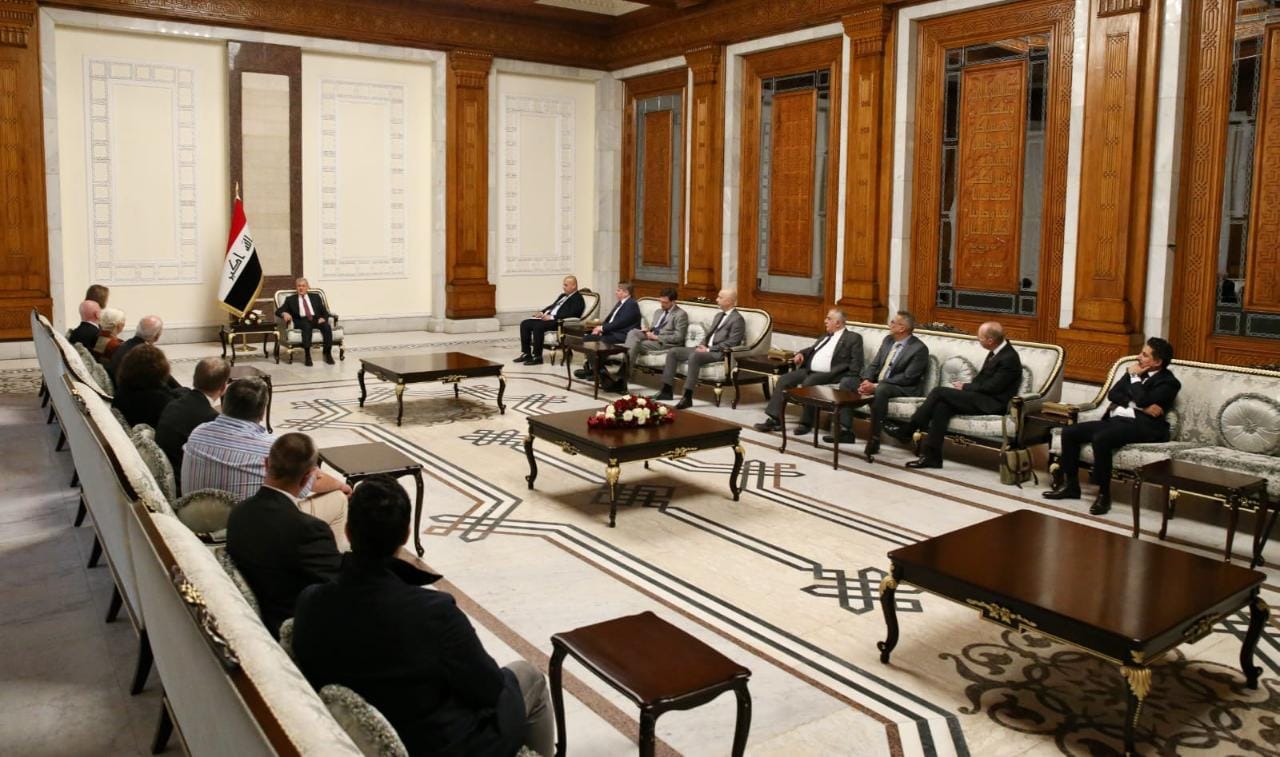 2023-01-23T20:46:35.000000Z
Shafaq News / The Iraqi President, Abdul Latif Rashid, received Monday the President of the Iraq Britain Business Council (IBBC), Baroness Emma Nicholson, and her accompanying delegation.
The Iraqi presidency's media office stated that both sides discussed several issues related to the education sector in Iraq.
President Rashid called on the guest delegation to visit the Iraqi universities to learn about the academic and research programs since the Iraqi universities "have a good academic reputation."
The President pointed out that Iraq has a problem providing job opportunities for graduate students; therefore, within its program, the government encourages the private sector to employ them.
He also expressed regret for the level of "safety standards" in Iraq, suggesting benefiting from the British experience in this regard."
Baroness Nicholson explained that their goal is to upgrade the academic standards in Iraq by benefiting from British experts to find a solution to the gap between education and work.
Nicholson added that IBBC holds high-quality courses in English and Information and communications technology to help Iraqi students develop their skills.
She also mentioned that higher education programs from British universities boosted the Iraqi universities' programs.
According to its official website, IBBC is a charitable company facilitating trade and investment between the United Kingdom, Iraq, and internationally.
"Its specific goal is to develop and grow the private sector overall in Iraq and to help its members succeed. It promotes best practices and international standards and encourages the transfer of technology and know-how." The website said.