Iraq's "State Administration" convenes for talks on budget, legislative work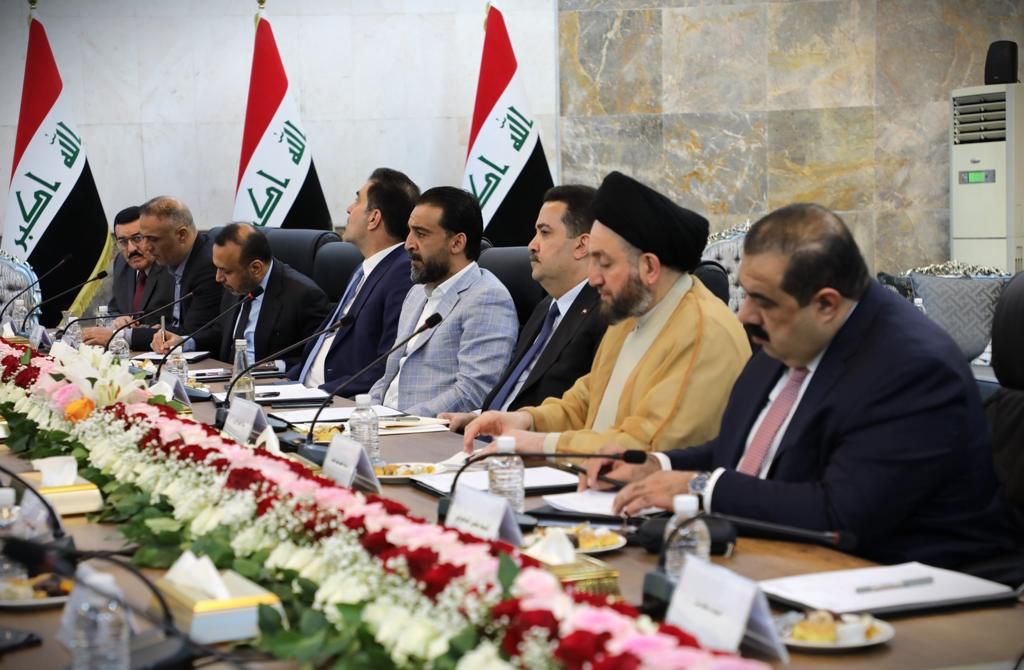 2023-05-01T12:57:02+00:00
Shafaq News/ Iraq's ruling coalition, State Administration, on Monday convened a pivotal meeting at the residence of the head of the "Sovereignty" alliance, Khamis al-Khanjar.
A political source told Shafaq News Agency that "the gathering deliberated on three significant dossiers, namely the political agreement paper, the general budget, and parliamentary work."
The Iraqi Parliament is gearing up to vote on the proposed general budget law for the upcoming three years (2023 - 2024 - 2025), subsequent to the completion of the first and second readings of the draft.
"The assembly underscored the importance of reaching a consensus on the political agreement paper, which will serve as the foundation for future government actions," said the anonymous source.
"The discussions also delved into the general budget, focusing on revenue generation and expenditure priorities to ensure fiscal stability and sustainable development."
In addition, the meeting highlighted the need for bolstering parliamentary work, emphasizing the role of the legislative body in reinforcing accountability, transparency, and the rule of law.